Human Trafficking is No Longer an International Phenomenon
By taking the independent approach to filmmaking, author A.L. Smith has opted to bypass traditional paths into the film industry. Independent filmmaking is a growing trend that promotes diversity in storytelling, particularly for stories about women and those from under-represented groups of filmmakers.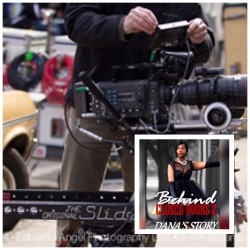 Dallas, TX, May 18, 2016 --(
PR.com
)-- Dallas based author A.L. Smith is determined to raise awareness concerning an issue that is often "obscured in plain sight." Based on a true story, her critically acclaimed novel, "Behind Closed Doors 2: Dana's Story," is a powerful depiction of one little girl's experience as a survivor of domestic human trafficking. Incredibly, her mother brokers the deal. In conjunction with HBO affiliates Project Green Light and Seed&Spark, Dana's Story is coming to the big screen.
A.L. Smith is a native Louisianan and practicing Certified Registered Nurse Anesthetist. In 2010, she traveled to Haiti in the aftermath of the devastating earthquake and provided anesthesia services to a countless number of victims, many of whom were children. The experience impacted her views concerning socioeconomic disparity in the U.S. and abroad. Her second novel, "Behind Closed Doors 2: Dana's Story," was heavily influenced by her experience in Haiti.
"Smith's voice is both sturdy and elegant, delivering blunt, edgy prose that's never lurid...an uncompromising but profound urban tale from an incisive author." -Kirkus
Contact
Breaking The Line Books
A'mera Freeman
972-278-3092
www.alsmithbooks.com

Contact