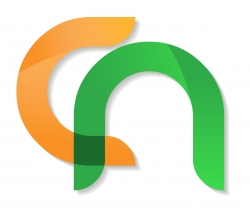 Palo Alto, CA, June 03, 2016 --(
PR.com
)-- 70% of change fails, according to Kotter (HBS Press).
Gartner consistently reports dismal success rates. Could software that brings about a new way to change, rescue hundreds of thousands of companies from terminal inertia?
Traditional approaches to revising and executing corporate strategy are typically executed via static complex spreadsheets, presentations, project plans, and email chains. "Using traditional tools to execute traditional change strategies, is likely the cause of a traditionally high rate of change failures," says Paul Wilson, CEO of ChangeNexus.
To implement innovative improvements, growth strategies and business models, ChangeNexus proposes that the processes and tools used for strategic organizational change be overhauled and brought in line with modern technology and theory.
ChangeNexus claims to bridge this gap between the old and the new, and claims to assist organizations to 'Achieve the Remarkable'.
Wilson has decades of experience implementing large-scale organizational change in Fortune 500 companies. Last year, he led a body of 53 international change professionals in the field of Strategic Organizational Change Management to develop a set of standards governing the principles and practices of strategic change (IOCMI - iocmi.org).
Implementing these standards could be done with traditional spreadsheets and planning tools but is substantially enhanced with the use of ChangeNexus. Using ChangeNexus to build core business change capabilities now makes adoption of the standards simple for any organization. This is why ChangeNexus was born, out of a desire to make change simple, collaborative, audit-able, and above all successful. However, ChangeNexus recognizes that adopting something as significant as a new organizational change method and technology will take time, but Wilson believes, "...implementation can be real quick if the organization is eager to improve its change abilities."
Wilson emphasizes "One of the great benefits of ChangeNexus is that it is a platform, and multiple, currently practiced approaches and industry frameworks can be configured in ChangeNexus and used interchangeably."
So, how does it actually work? Wilson explains that "All business change starts with an idea that seeks to a) grow business or b) improve how business is done. ChangeNexus allows organizations to capture and channel ideas at any stage of development, from any stakeholder. The system is built around a business process called an Organizational Change Order or OCO(TM). In this process, all approved ideas and concepts, are transitioned into OCO's. The OCO in itself is simple; the cost, who, what, when, why, and how of any strategic organizational change (although it does cater for emergency and unplanned changes). What makes it powerful is the suite of supporting processes, systems and information designed to enable the planning, leading, organizing and controlling of a change from near to far term. Managing changes, teams, stakeholders, business actions, communication, reporting, training and education can be done from a single, centralized source of truth, easily accessible across devices." They have a patent pending on the OCO processes and Wilson is confident that it can assist any organization to enhance their ability to improve and grow.
He explains that ChangeNexus also provides the tools to capture innovation at an early stage through the integrated 'icntr' app, provided at no cost. Employees and the Public are encouraged to use the simple app or icntr.com to submit their ideas for the improvement and growth of an organization. The process is structured to gather just enough information to allow special interest groups and change agents to prioritize ideas for further review or recommend for conversion into an OCO.
Co-founder/CTO, Josh Harington made the decision to use Google's Cloud Platform for its scalability, security and great management systems. Daily he grows ever confident that this was the best technical decision, so far at ChangeNexus. With a pipeline of 12,662,648 licenses, Harington has to have a reliable server infrastructure and Google's 13 geographical regions give him that assurance. For him, security is a non-brainer as Google makes this, their priority.
At $2,96 per employee, per month, this makes their pipeline a cool $449,777,256, before product launch.
ChangeNexus opened their Channel Partner Program early May this year and over 80 Channel Partners across the world are taking advantage of ChangeNexus' breakthrough change technology, processes and business model inventions to meet the ever-increasing pace of change and need for business model innovations.
Their intent is to be first-to-market as a strategic change management cloud application based on international standards, whilst having the power to scale and remain the frontrunner, in this class of cloud software.
Wilson is of the opinion, that "Current alternatives are largely project or IT project focused, while ChangeNexus is designed to run improvement and growth business actions from the business's core, across the organization and track them with a scope that includes long-term strategic vision. This requires a collaborative system that transcends narrow project-based structures or departmental silos and is both accurate as a single source of truth and audit-able to ensure its integrity. But for initiatives that are not driven by strategy, ChangeNexus is great as a standalone solution too."
He concludes that "ChangeNexus may be the platform the world needs, and organizations want. We have a full eco-system rolling out later this year at no charge, as a way for businesses, professionals, or anyone, to access and publish data about changes related to organizations, industries and supply-chains even communities."
Their website states that the product launch date is 5 June, 2016 with an online Launch Event (access from changenexus.com) for 10am PST, 6 June.