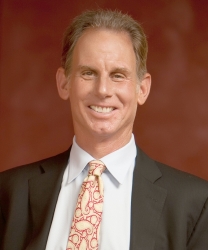 Scottsdale, AZ, June 02, 2016 --(
PR.com
)-- Nussbaum Gillis & Dinner, P.C. is pleased to announce Randy Nussbaum is Program Co-Chair of The American Bankruptcy Institute's annual Southwest Bankruptcy Conference to be held in Las Vegas, Nevada, September 8-10, 2016, at the Four Seasons Resort.
Randy Nussbaum is a founder and Managing Partner of Nussbaum Gillis & Dinner, P.C. He is a Certified Specialist in bankruptcy law by the Arizona Board of Legal Specialization and a Certified Specialist in Business Bankruptcy law by the American Board of Certification. His practice focuses on complex, high-value bankruptcy matters, creditor-debtor rights, workouts, commercial transactions and business litigation. Mr. Nussbaum was recently selected by his peers for inclusion in The Best Lawyers in America© 2016, Bankruptcy--one of the most respected referral lists of attorneys in practice.
Mr. Nussbaum has served on various panels and committees of the American Bankruptcy Institute over the years. "I enjoy sharing knowledge with other practitioners. This is the second year that John Lucas of Pachulski Stang Ziehl & Jones and I have been appointed as program co-chairs of this conference. This appointment is especially rewarding to me given the regional reach of the conference," Nussbaum said.
About The American Bankruptcy Institute
The American Bankruptcy Institute is the nation's largest association of bankruptcy professionals, made up of over 12,000 members in multi-disciplinary roles, including attorneys, auctioneers, bankers, judges, lenders, professors, turnaround specialists, accountants and others.
Founded in 1982, ABI plays a leading role in providing congressional leaders and the general public with non-partisan reporting and analysis of bankruptcy regulations, laws and trends. ABI is often called on to testify before Congress, analyze proposed bills, and conduct periodic briefings for congressional committees and legislative staff. For additional information, visit www.ABI.org.
About Nussbaum Gillis & Dinner, P.C.
Nussbaum Gillis & Dinner serves businesses and individuals by providing transactional and litigation services for clients throughout Arizona. Our attorneys work to address each client's diverse legal needs by providing counsel in areas of financial restructuring and bankruptcy, construction and real estate law, corporate law, trust and estate planning, probate, insurance defense, as well as administrative and regulatory matters pertaining to the pest control and landscaping industries. Nussbaum Gillis & Dinner is located in Scottsdale with offices in Casa Grande and Avondale, Arizona. For additional information, visit
www.NGDLaw.com.