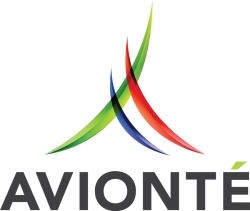 Eagan, MN, June 15, 2016 --(
PR.com
)-- Avionté, a leader in technology solutions for the staffing and recruiting industry, announced today Jami Timmons has joined the company's Executive Management Team, effective May 16th. Timmons is a proven Software-as-a-Service (SaaS) application leader with over 15 years of product management experience in the business intelligence space.
As the VP of Product Management, Timmons will lead all product initiatives at Avionté and will oversee the
staffing software
company's Product Management Team, which is responsible for the satisfaction of over 11,000 application users throughout the U.S. and Canada.
"I am excited to join the Avionté family and lead this growing department," said Timmons. "In my role, we will continue to build out Avionté's robust SaaS architecture and enhance our focus on building out the highest priority items for our customers by adding the latest tools and functionality both quickly and cost effectively. As the industry changes, we will continue to be right there with our customers to ensure they have the best software available."
While overseeing all product management initiatives, Timmons will work closely with the Avionté Development Team to ensure proper investments are made in resources and technology partnerships. Her role will involve both monitoring the entire lifecycle of Avionté's existing products and introducing new enhancements, verticals and partnerships, ensuring all initiatives align with corporate and product satisfaction goals for Avionté users, leading to long-term revenue growth for Avionté.
In addition, Timmons will bring visibility and insight to Avionté's development roadmap and will provide consistent forums for communication to the company's client base.
"We are excited to add Jami to our team as she brings with her extensive experience in new product development for the SaaS software environment," said Peter Young, VP of Technology at Avionté. "With a focus on product innovation and dynamic cloud-based infrastructure, Avionté is positioned to advance our
staffing software solutions
to the next level, by anticipating the needs of our clients and elevating the scalability and flexibility of our proven product suite."
Timmons brings with her extensive market development experience from industry-leading technology companies including TravelCLICK and Orbitz, where she leads business intelligence (BI) and product strategy initiatives. Timmons earned an MBA from the Kellstadt Graduate School of Business at DePaul University.
About Avionté
Avionté provides innovative
recruiting and software solutions
to the HR industry. Founded in 2005, Avionté has quickly grown to be a leader in its space by offering front- and back-office staffing software with a strong focus on service and client relationships. Avionté currently supports over 11,000 users and nearly 350 clients in the U.S. and Canada.