Xo.works Launches Customizable Art Shirt Collection
Startup garment company, Xo.works has launched a new and unique concept allowing their customers to customize their own art shirt from thousands of possible configurations.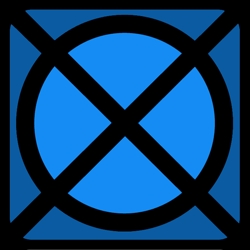 Knoxville, TN, July 20, 2016 --(
PR.com
)-- If you're tired of the age old logo printed t-shirt there's a new option for you. Startup garment manufacturer, Xo.works, offers nearly 150,000 possible configurations of shirt color, designs, design color and more, so that you can create your own unique, one-of-a-kind wearables.
"This is not like Zazzle or Cafe Press," says company founder, Rob Honeycutt. "It's not an 'anything goes' process we're doing." Honeycutt explains how Xo.works considers their products an artistic collaboration with their customers. The starting 18 designs and 3 design configurations are specifically non-commercial creations of their own artists, yet the end customer has the ability to select variations that best suit their tastes.
Each shirt is created in an "on-demand" manufacturing process. Since there are almost 150,000 possible variables, making a full stock program is impossible. "And that's exactly the point!" says Honeycutt. Xo.works is printing each and every shirt as customers order them to ensure each shirt is a one-off creation for that specific customer.
While traditional t-shirt printing is about efficiently churning out high volumes of identical shirts, each Xo.works shirt is a collage of between 50 to 100 or more individual screen prints. Honeycutt says the screen printing techniques function as an expressionistic approach to creating t-shirt art.
Rob Honeycutt's education was in drawing and printmaking at the University of Tennessee, but he also has a substantial manufacturing expertise as the founder of messenger bag manufacturer, Timbuk2.
Shirts are 100% cotton and customers can choose from 10 shirt colors, 10 ink colors, 18 designs with 3 design configurations. Currently Xo.works shirts are only available online, but expect retailers to pick up on these soon.
Contact
Xo.works
Rob Honeycutt
510-331-9984
https://xo.works

Contact