US Senate Candidate De La Fuente Calls Upon Congress to Address Zika Virus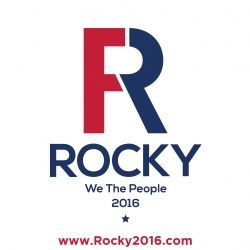 Orlando, FL, August 05, 2016 --(
PR.com
)-- The Zika virus has reached Florida while Congress remains in recess. One of that state's Democratic candidates for United States Senate, "Rocky" Roque De La Fuente, thinks that Congress should reconvene before the virus spreads further.
"President Obama requested funds in February to address the fight the spread of the Zika virus, and Congress did nothing," said De La Fuente. "Since then, the virus has appeared in the U.S. territories of Puerto Rico, the U.S. Virgin Islands, and American Samoa and has now landed upon the shores of my state, Florida."
According to the White House, President Obama ask for $1.9 billion in emergency funds to accelerate vaccine research and diagnostic development, conduct mosquito surveillance and control, educate citizens about the disease, improve health services and support for low-income pregnant women, and help Zika-affected countries control transmission. There have been more than 45 public hearings about the disease, but Congress has failed to act.
"Zika is spreading throughout South and Central America and is now in Mexico, which borders California, Arizona, New Mexico and Texas. And despite what Donald Trump might think, a wall will not help," mocked De La Fuente. "This threat isn't going to wait for Congress to conclude its recess in September. Zika doesn't care that our current crop of politicians would rather be campaigning for re-election on the taxpayers' dime than doing their job to protect the people," he continued.
"That type of attitude is one of the reasons I'm running. We need to keep our eye on the ball, and the ball isn't re-election or aspiring to a higher office. It's providing for the common defense and general welfare of our citizens," De La Fuente stated. "Congress needs to get back to work and address this issue before it becomes more widespread."
The disease, which primarily spreads through the bite of an infected mosquito, may not produce noticeable symptoms in most people. However, according to the Centers for Disease Control and Prevention (CDC), Zika infection during pregnancy can cause serious birth defects and other negative outcomes during pregnancy as well as other serious neurological.
Background
"Rocky" Roque De La Fuente is living proof that the American Dream can be achieved by those who are inspired to pursue it. He has an amazing record of overcoming obstacles and achieving success. From being licensed by the FAA to fly single engine planes at the age of 20 to owning 28 automobile dealerships and becoming Chairman of the National Dealers Council for the third largest automobile manufacturer in the world by the age of 28, Rocky is in a league by himself. He also created a banking network in 1982 to help address an economic crisis in Mexico and established impressive real estate holdings throughout the United States while generating thousands of new jobs along the way. Rocky holds a bachelor's degree in Physics and Mathematics (Magna Cum Laude) and exudes a passion for his country and for those who seek the opportunity to fulfill their version of the American Dream.
For more information, please visit: https://www.rocky2016.com/
Twitter: @VoteRocky2016
Facebook: https://www.facebook.com/voterocky2016
YouTube: https://www.youtube.com/channel/UCwWkeiS23HBvDgPBqbBzyQA
Contact
Rocky Florida US Senate
Danielle De La Fuente
619-917-2077
www.Rocky2016.com

Contact