Announcing Name Change – Redstone Technology Research is Now Summit Redstone Partners
Redstone Technology Research, a fundamental equity research firm founded in 2015 and based out of Berkeley Heights, NJ, and focused on technology companies is effectively operating as Summit Redstone Partners starting July 1, 2016. Srini Nandury, Senior Managing Director and Jonathan Kees Managing Director from Summit Research previously have joined Summit Redstone Partners to cover hardware and software companies.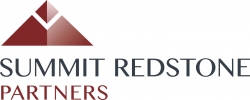 Summit, NJ, August 09, 2016 --(
PR.com
)-- Summit Redstone Partners plans to cover a broad set of companies in the technology sector which are value added to clients. Summit Redstone analysts cover Enterprise Software, Storage, Big Data, Storage Networking, OLED, LED, SSDs, ICs and Processors. Summit Redstone provides deep, rigorous analysis all too absent on Wall Street. Summit Redstone Principal analysts are known for their extensive industry experience, which is essential to evaluate technology industry stocks. Each principal analyst has at least 5 year of hands-on industry experience prior to their tenure in equity analysis. With no trading and no investment banking conflicts, Summit Redstone Partners is uniquely positioned to offer conflict free assessment of the technology stocks, as it continues to solicit clients with tangible investment ideas said Jagadish Iyer. Jagadish Iyer will co-manage the firm with Srini Nandury.
For more information, please call Srini Nandury at (646) 780-0551 or Jagadish Iyer at (646) 780-0553.
Contact
Summit Redstone Partners
Srini Nandury
646-780-0553
www.summitredstone.com

Contact