Houston Business Journal (HBJ) Honors Burrow Global Founder and CEO, Mike Burrow
Mike Burrow, CEO of Burrow Global, awarded as the 2016 Outstanding Large-Sized Company CEO by Houston Business Journal Annual C-Suite Awards on August 11, 2016 in Houston, TX.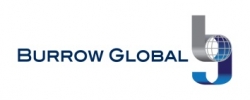 Houston, TX, August 16, 2016 --(
PR.com
)-- Mike Burrow, founder and CEO of Burrow Global, LLC (
www.burrowglobal.com
), a full-service EPC solutions provider with specialized expertise in automation, industrial buildings, plant commissioning/ startup and I&E Construction, has been named the 2016 Outstanding Large-Sized Company CEO by the Houston Business Journal.
The announcement was made at HBJ C-Suite award ceremony on August 11, 2016. The Houston Business Journal, an online news and print publication, is a valued resource for business leaders following news and information regarding the local business community.
Mr. Burrow, a 1969 graduate of Louisiana Tech University, has provided EPC services to the process industries for over 40 years. Much of his experience has been in leadership roles with P&L responsibility. He has led over 32 acquisitions during his career. In December 2009, Mr. Burrow came out of retirement to form Burrow Global, LLC; a holding company established to acquire and develop diversified engineering and related services firms. His objective remains building and maintaining a world-class organization capable of taking client ideas from "Concept to Operation."
Mike Burrow commented, "It's quite an honor. I am extremely proud of all of our employees, clients and business partners who have contributed to this achievement. It is quite humbling to be recognized in such a way, and I am excited about continuing to lead Burrow Global, one of the premier EPC companies in our industry."
About Burrow Global, LLC:
Burrow Global, LLC is a full service design, engineering, procurement, and construction services firm with specialties in process automation, industrial buildings, and I&E construction. Exceptional quality, high-value services and a commitment to safety combined with broad industry experience and comprehensive expertise make Burrow the global provider of choice for many major companies. Founded in November of 2009 by CEO and Board Chairman Michael L. Burrow, P.E., Burrow Global is a privately held firm that has exhibited substantial growth since 2010 by using strategic acquisitions and organic growth to position the company to address the needs of its valued clients. For a full company description, visit
www.burrowglobal.com
.
For more information:
Alicia Dutton
Burrow Global, LLC
Marketing Media Manager
Ph. 832-726-0206
BGMarketing@burrowglobal.com
Contact
Burrow Global
Alicia Dutton
713-963-0930
www.burrowglobal.com

Contact