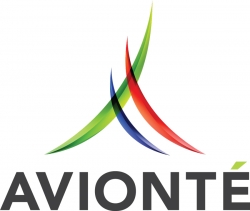 Eagan, MN, August 17, 2016 --(
PR.com
)-- Avionté, a staffing software provider headquartered in Eagan, Minn., just wrapped up its 7th Annual Client Connection Forum. The 2016 client user conference, Avionté's largest to date, brought 350 staffing professionals together at the Minneapolis Marriott City Center August 2-4 for multiple days of learning and relationship building.
Free to all Avionté users, Avionté's Client Connection Forum provides attendees with essential knowledge to further drive their business growth. "Client Connection is so much more than bringing our clients together for trainings and a good time," said John Long, CEO of Avionté. "Our forum is intended to gives attendees an intimate understanding of not only our
staffing software solutions
, but also Avionté's development and service vision. Attendees hear from and are able to speak directly with Avionté leaders and have the opportunity to positively shape our development landscape."
After a golf tournament, office tours and a welcome reception on Tuesday, Wednesday began with a company update from the CEO covering product and service highlights. The company's Development and Product team leaders also took the stage to give attendees an in-depth look at Avionté's development methodology and infrastructure enhancements, present on the new mobile platform, Aero, and give a clear view of the development roadmap.
In addition to an expert panel, which gave attendees insight into the direction of the staffing industry and how staffing firms can better prepare for what is to come, the forum included nearly 25 breakout sessions to accommodate every role within staffing. It also gave attendees the opportunity to connect with Avionté's technology partners and learn about the company's partnerships, established to enhance the Avionté experience and streamline the staffing process.
"It is incredible and tremendously fulfilling to see our customers come together with our internal teams for information sharing and networking," said Brigid Isenmann, Vice President of Customer Experience at Avionté. "While our goal with the forum each year is to provide in depth product and technology information, training and best practices, it is important to note that Client Connection is also a celebration. We are so appreciative of the loyalty our customers demonstrate and this is a great opportunity to recognize their growth and success."
For the third consecutive year, Avionté also partnered with the American Staffing Association to raise funds for their StaffingPAC efforts. By the conclusion of the forum, attendees had committed to over $13,000.
About Avionté
Avionté provides innovative recruiting and
staffing software
solutions to the HR industry. Founded in 2005, Avionté has quickly grown to be a leader in its space by offering front and back office staffing software with a strong focus on service and client relationships. Avionté currently supports over 11,000 users and nearly 400 clients in the U.S. and Canada.