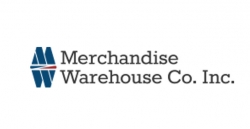 Indianapolis, IN, August 23, 2016 --(
PR.com
)-- Merchandise Warehouse has announced a Grand Opening and Ribbon-Cutting Ceremony for its newest facility opening on August 30th. The new cold storage facility will feature a Robotic Radio Shuttle system for transporting and retrieving pallets to and from a high-density 40-foot deep lane racking system that adds 14,000 pallet positions of storage capacity. Other cutting edge improvements include additional in rack blast freezing capabilities that allow freezing room temperature pallets in 36-48 hours, conveyors for transporting pallets, and Automatic Wrapping systems.
"We're going to see a huge increase in accuracy, flexibility, visibility, and throughput, which translates into a huge decrease in costs, damage, and driver wait time," said Tim Siddiq, Merchandise Warehouses CEO and president. "We've come a long way since my grandfather's warehouse. We're ready to take it to the next level."
The Grand Opening event, free to the public, will give consumers the chance to experience what increased service and lower costs will look like. Take facility tours, network with industry VIPs and speakers, and witness firsthand the state-of-the-art robotic technology. Watch pallets placed on robotic radio controlled shuttles that take them into a dark, deep lane, high density, 40-foot high racking system, 33 pallets deep. Enjoy food, prizes, and more.
Merchandise Warehouse is proud to work with local fireman and first responders to ensure that their warehouse meets the highest level of safety standards.
With the addition of this new state-of-the-art facility, Merchandise Warehouse leads the industry as a premier Logistics Provider of multi-temperature rail served warehouse services in the MidWest Region.