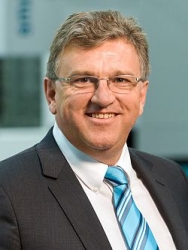 Wixom, MI, August 26, 2016 --(
PR.com
)-- Andy Woodward, President of Wenzel America has been promoted to the position of Wenzel Group Marketing Director. As President of Wenzel America for six years and Managing Director for Wenzel U.K. for the previous eight years, Mr. Woodward has consistently proven his managerial and engineering expertise and his visionary leadership that has helped bring Wenzel to the forefront of the Metrology Industry. His new role will be to develop global strategy and oversee the implementation of marketing plans to support strong sales growth.
"I am proud to share the mindset of the largest family enterprise in this branch of the business," states Mr. Woodward. "I have enjoyed telling the Wenzel story at a subsidiary level and now look forward to helping to get the Wenzel brand and solutions out there to a global audience. We have some very exciting new projects to work on that will accelerate the growth of our company."
About Wenzel North America
Wenzel America is a wholly-owned subsidiary of the Wenzel Group of Germany and has been accredited by the ANSI-ASQ National Accreditation Board. As an innovative and flexible solver of customer problems, Wenzel has become one of the main global suppliers of CMM's, Gear Testers, Automotive Styling Solutions, Optical High-Speed Scanning Machines and Computed Tomography (CT) systems.