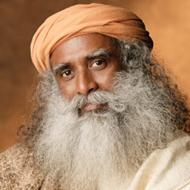 Dayton, OH, August 31, 2016 --(
PR.com
)-- There will be a 4-day Inner Engineering Total program in Dayton, September 15-18, 2016 at the Mangan Banquet Center in Beavercreek, OH. Designed by Sadhguru, a yogi, mystic, and a realized Master, the program will offer the Shambhavi Mahamudra, an ancient yogic practice that traditionally has only been available to a select few after many years of intense preparation. Inner Engineering Total is conducted by a trained Isha teacher. This 4-day program is CME & CE accredited.
About Sadhguru
A poet and visionary, Sadhguru's wit and piercing logic are inescapable. He has dedicated himself to the elevation of the physical, mental, and spiritual wellbeing of all people. He has the ability to make the ancient yogic sciences relevant to modern lifestyles. His programs are an invitation to re-evaluate common life perceptions. He is an influential voice at major global forums and has spoken at the United Nations, World Economic Forum, MIT, Emory and other prominent venues, addressing socio-economic development, leadership and spirituality.
"As there is a physical science and technology to create external wellbeing, there is a whole dimension of inner science to create inner wellbeing." - Sadhguru
Sadhguru established the Isha Foundation, a volunteer-run international nonprofit organization dedicated to cultivating human potential.
Event Details
If you wish to excel in your profession, in business, in your community, in education, the arts, or whatever your chosen field, this 4-day Inner Engineering program is a rare opportunity for you to acquire the tools you need to reach the peak of personal growth and excellence. You will explore an inner technology which will empower you to handle the complexities of modern life peacefully, with grace and joy. It will bring clarity, peace and joy to your personal, professional, social, and spiritual life. Visit InnerEngineering.com.
The course includes:
- Enlightening interactive sessions
- Guided Meditations
- Asanas, simple yoga postures
Shambhavi Mahamudra, a powerful, 21-minute energy technique that brings your entire system into alignment so that your body, mind, emotions and energies function in harmony. This practice is done in a seated posture.
Benefits of Shambhavi Mahamudra
The Shambhavi Mahamudra is a powerful and purifying energy technique using the breath. This practice aligns the human system so that the body, mind and emotions function in harmony, establishing a chemistry of blissfulness within. Improved sleep, relief from chronic ailments, higher energy and productivity levels, and increased peace and joy are measurable benefits of this practice. A recent study of more than 500 practitioners showed that Inner Engineering participants gained a deeper sense of inner peace, found improved emotional balance, and increased mental clarity.
Additionally, research documents significant improvements in the following areas, as practitioners continue to regularly practice the fundamentals learned in Inner Engineering:
-Hypertension
-Asthma
-Headaches/Migraines
-Diabetes
-Back/Neck Pain
-Digestive Disorders
-Anxiety
-Depression
-Insomnia
"You can create the right kind of inner chemistry not only to be healthy but to be peaceful and joyful by your own nature." - Sadhguru
Testimonials:
"After the Inner Engineering course, migraines no longer controlled my lifestyle. The sense of freedom this gave me was truly liberating. I lost tremendous weight; my confidence grew. My intensity at work and hence my productivity increased noticeably." -Dr. Savitha Balaraman, Oncologist
"The results I have been achieving from the Isha practice have been nothing less than phenomenal. Incredibly , my severe allergies and acid reflux I suffered since childhood completely vanished, my cholesterol dropped 35 points, and my blood pressure signigicantly reduced. From August 2009 to March 2010, I lost 45 pounds, and stopped using caffeine, artificial sweetener, and alcohol." -Michael Gremly, CEO Voice Prism
"I know you'll resonate with its truths, be touched in ways that can trigger your own transformation, and realize, as I have, that a peaceful, fulfilling, and vibrant life is available for one and all who open themselves to receive the abundant Grace of this unparalleled being." - Richard Vogt aka "Richard from Texas," the 'wise cowboy' of bestseller Eat, Pray, Love
"After Inner Engineering I find that it is much easier to be present in each moment. My patients benefit because I am truly with them." -Jennifer Giordano, MD
"The perspective and practices that Sadhguru has given gives you the strength and stability to go through the day without getting overly disturbed by stress. My equanimity and sense of calmness in the face of all that life throws at me has certainly improved a lot." -Ravi Venkatesan, Author and Former Chairman, Microsoft India
"Sadhguru, you have been an inspiration to me. I mean a true inspiration. I hope everybody comes to Isha in one way or another." -Donna Karan, Fashion Designer & Humanitarian