PerformanceScrubs.com Announces Partnership with Olivet Nazarene University
Bourbonnais, IL, September 08, 2016 --(
PR.com
)-- PerformanceScrubs.com, a Performance HealthCare Products company, today announced a partnership with Olivet Nazarene University to supply their students with specialized medical apparel.
Through this cooperative effort, Olivet Nazarene University has worked closely with PerformanceScrubs.com to provide innovative, professional nursing uniforms that reflect the university's commitment to a high quality education.
Nancy L. Pyle, MSN, RN, Assistant Professor, VLC Coordinator, Department of Nursing at Olivet Nazarene University stated, "It has been awesome working with David Prentice from Performance Scrubs. He has a lot of energy and desire to make our experience with his company a positive one. He personally comes out to individually fit each student. This means each student has a uniform that fits their body type. The student can do this online if they were unable to come during the time he was here. They are able to lengthen the pants or shirt to fit your body also. The material is soft, breathable, and easy to clean. As David has said, each uniform is made personally for the student with the measurements given to them at the time of the fitting or online. In addition, they are also putting on an ONU patch and giving us another one for their lab coat."
"We are thrilled to be working with the Olivet Nazarene University to outfit their students with Performance Scrubs. We are dedicated to building a lasting relationship with the school by delivering personalized service and a top quality product," says J. Kirby Best, CEO, PerformanceScrubs.com.
"Performance Scrubs look great! At Olivet Nazarene University it is our goal for the students to look professional as they represent us in the various healthcare settings which they attend for clinical. We feel purchasing uniforms from Performance Scrubs will help us achieve this goal," says Tiffany Greer, RN, MSN, Director of Nursing Programs at Olivet Nazarene University.
PerformanceScrubs.com are 100% American-Made using a high-tech moisture wicking material. The scrubs are wrinkle resistant, stain resistant, and fade resistant, and will keep that new look through dozens of washings. Customers can custom design their own scrubs selecting color, style, pocket positions, size, and trim. You can mix and match colors, trims, and ribbons to create thousands of looks.
About Performance HealthCare Products, Inc.
Based in Nashville, TN, Performance HealthCare Products, Inc. specializes in designing, manufacturing and distributing technologically advanced healthcare scrubs/uniforms, recovery wear, and sleepwear created to provide both comfort and function. Founded by CEO J. Kirby Best, PHCP maintains a manufacturing facility in Florence, Alabama and utilizes only American made materials in their products. Companies include: PerformanceScrubs.com, PerformanceSleepwear.com, PerformanceSoaring.com, Performance Systems USA, Purchase Activated Apparel Technologies, and OnPoint Manufacturing.
Media requests may be directed to Performance HealthCare Products Inc. Director of Marketing Christopher Taylor at 615-900-9022 or via email at Chris@performancescrubs.com.
About Olivet Nazarene University
Olivet Nazarene University is an accredited Christian, liberal arts university offering more than 120 areas of undergraduate and graduate study, including the Doctor of Education in ethical leadership. Olivet's 275-acre park-like main campus is in Bourbonnais, Illinois, 50 miles south of Chicago. Additional sites are in Rolling Meadows and Oak Brook, Illinois; Indianapolis, Indiana; Grand Rapids and Grand Ledge, Michigan; Hong Kong; and more than 100 School of Graduate and Continuing Studies learning locations throughout Chicagoland and the Midwest. From Oxford to Tokyo, hundreds of Olivet students also experience the global classroom each year through study abroad opportunities, internships and worldwide mission trips.
Information on Olivet Nazarene University's School of Graduate and Continuing Studies is available at graduate.olivet.edu. More ONU news is available at Facebook, Vimeo and LinkedIn. Licensed University photos and official logos available upon request.
PR Contacts­­­
Performance HealthCare Products Inc.
Christopher Taylor, (615) 900-9022
Director of Marketing
chris@performancescrubs.com
J. Kirby Best, (615) 330-2407
President and CEO
Kirby@performancescrubs.com
Jen Owen
Associate Director of Marketing
Olivet Nazarene University
Bourbonnais, IL 60914
graduate.olivet.edu
815-928-5885
jeowen@olivet.edu
Contact
Performance Healthcare Products
Christopher Taylor
615-900-9022
www.performancescrubs.com
Jen Owen
Associate Director of Marketing
Olivet Nazarene University
Bourbonnais, IL 60914
815-928-5885
jeowen@olivet.edu

Contact
Multimedia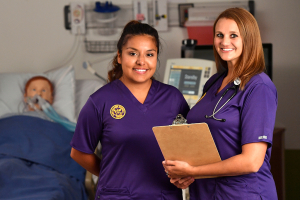 Olivet Nazarene University Students wearing Performance Scrubs.