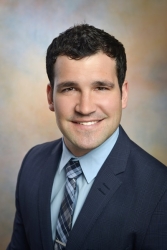 Hamilton, NJ, September 13, 2016 --(
PR.com
)-- Joseph Nawa, a senior consultant at New Day Underwriting Managers LLC, a leading construction-related professional liability and environmental resource firm for retail insurance agents and brokers, will address the intricacies in "Creating an Environmental Risk Profile" at the 36th Annual IRMI Construction Risk Conference to be held November 6 - 9, 2016 in Orlando, Florida.
During his presentation scheduled for 8:45 a.m. to 9:45 a.m. and again from 10:15 a.m. to 11:15 a.m. on Wednesday, November 9th, Nawa will highlight the steps necessary to create an organization-specific environmental risk profile (ERP). This includes citing the potential impact of specific exposures, the coverage types available in the marketplace to minimize financial damages and the variations in policies among the industry's numerous carriers.
"Contractors continually encounter environmental liability in everyday situations ranging from job site operations to the transportation and disposal of waste," says Nawa. "Assessing the nature of these exposures is essential for establishing strategies that overcome problems as they arise. Risk profiles are a fundamental component of this process and a necessity for identifying potential liabilities and the best practices that can be put in place beforehand to mitigate the scope of consequences."
New Day is also a conference bronze sponsor.
For more information on Joseph Nawa's "Creating an Environmental Risk Profile" presentation at the 36th IRMI Construction Risk Conference please contact New Day Underwriting Managers at 609 298-3516 or visit www.newdayunderwriting.com.
About New Day Underwriting Managers LLC
New Day Underwriting Managers LLC is a specialty resource for agents and brokers, assisting them and their clients find appropriate, high-quality environmental and construction-related professional liability insurance coverages. The company offers agents and brokers single-point access to an ample portfolio of products and services provided by the nation's largest environmental and professional liability insurance providers. More information about the company is available on their website at www.newdayunderwriting.com.