ComputerAid, Inc. Brings on Senior Sales and Operations Leader to Accelerate Its Growth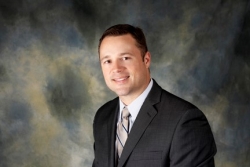 Allentown, PA, September 09, 2016 --(
PR.com
)-- CAI, Inc., a leading provider of application management services, has announced that Thomas Gibson has joined the company as Division Manager for their Commercial Business in the Northcentral. In this role, Tom will be responsible for CAI's Northcentral Commercial sales organization, regional marketing programs, client relationships and partners, such as SAP, Oracle and ServiceNow.
"We are extremely pleased to add Tom Gibson to our leadership team and we believe he is key to speeding the acceleration of our growing application management and services practice. Tom has had tremendous success in bridging business strategy with execution and his global background aligns well with the direction CAI is heading," says Thomas Weaver, CAI Managing Director.
Tom Gibson brings over 20 years of experience in the technology industry with a strong focus on enterprise systems, service management, consulting and managed services. Prior to joining CAI, Tom served as Vice President of US and Canada Commercial sales for Unisys where he led a team of senior sales executives and was responsible for delivering significant new logo wins and annual revenue. Tom spent 8 years at ACS/Xerox prior to Unisys. In his final role at Xerox as Vice President, Tom was part of the leadership team that launched the Xerox Cloud Practice. He was responsible for Sales, Channel Partners and Solution Architecture. Tom also held the role of Managing Director for Xerox Business Services. His responsibilities have included infrastructure and applications management, P&L management, global expansion, process and performance improvement, governance, program management, sales, strategy and industry verticalization. Tom is a graduate of Southern Illinois University and resides in Chicago.
"The applications and data industry is moving incredibly fast and I believe CAI is uniquely positioned to increase the trajectory for its portfolio of software and services. I'm pleased to be a part of an organization where we can continually contribute to delivering high quality services and data that our clients will utilize to make business critical decisions," noted Tom.
Computer Aid, Inc., (CAI) is a global IT services firm with numerous Fortune 1000 companies and government agencies. CAI is headquartered in Allentown, Pennsylvania, with a staff of over 4,500 professionals located around the world. Among its many offerings, CAI specializes in the delivery of metrics and SLA-based application support and development, quality assurance & testing, and service desk outsourcing. CAI demonstrates value in delivering results that reduce costs through visibility, optimization, control methodologies and performance-based service tools.
Contact
Computer Aid, Inc.
Thomas Gibson
630-202-6239
www.compaid.com

Contact