Le'Andria Johnson Stars in Spare The Rod Spoil The Child at The Lincoln Theatre in Washington, DC
Produced by Dr. Mildred Summerville Spare the Rod, Spoil the Child focuses on taboo issues that are often ignored in the Black Community. "Spare the Rod, Spoil the Child speaks to all ages," said Shirley Caesar, gospel legend and 2016 recipient of a star on the Hollywood Walk of Fame. "I was particularly amazed to see young people so accurately depicting what our youth are going through. Everyone should see this exceptional play. Your life will never be the same."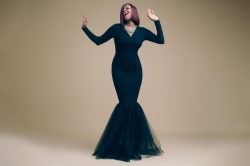 Washington, DC, DC, October 06, 2016 --(
PR.com
)-- In this gripping and engaging dramatic piece, a woman simply known as "Grandma" serves as the pillar of her surroundings. Her son's family is in crisis, and those within her neighborhood are drowning in chronic troubles of their own. Throughout the scenes of the play, we see the importance of family sticking together through peer pressure, abuse and many other dysfunctions.
Sold out in North Carolina and Georgia, it's going to be a family affair with amazing talent gracing the stage including Le'Andria Johnson, an American Gospel music singer, songwriter, recording artist and actress. Le'Andria's career has garnered multiple awards including a Grammy Award, Dove Awards, and Stellar Awards, and, she is known as "Winner of BET's Sunday's Best." Le'Andria is acknowledged and honored by millions across the globe as the star of Preachers of Atlanta on the Oxygen network and her many significant contributions to the arts and entertainment industries.
Gospel singing sensation Shawn McLemore, known for his hit single "I believe" with James Fortune, comedian and actress Trina Jeffrie aka Sister Cantaloupe will join with Le'Andria, providing viewers with an unforgettable experience.
"A must see story, the play is alternately a moving drama and a sidesplitting comedy that will be talked about in families to come," said Dr. Mildred Summerville, producer of the show.
Summerville and Praise 104 FM have partnered to host a choir competition and the winners will join this talented ensemble and hit the stage for this great night in Washington, D.C. This is the perfect event for youth groups, date nights and family outings. Although there are whispers of a matinée, there is only one show on Nov. 5, 2016 at 8 p.m. so make sure to get your tickets today!
About Summerville Productions
"Spare the Rod - Spoil the Child" serves as one of the major fundraisers for J&L Summerville Academy by promoting education and cultural awareness.
Contact
Summerville Productions
Ayesha Sullivan
410-775-8541

Contact
Multimedia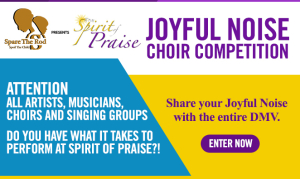 Upload your 1 minute video and let the break you've been waiting on begin today!