Turning Point Announces Annual Fall Banquet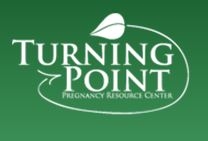 San Diego, CA, September 30, 2016 --(
PR.com
)-- The
Turning Point Pregnancy Resource Center
(TPPRC), a non-profit pregnancy medical clinic in San Diego, recently announced the details for their upcoming annual fall banquet.
The theme for this year's banquet is "Following the Light to Expand our Territory," and will focus on client testimonies, with stories of how Turning Point has changed lives for the better.
"We're excited about this year's fall banquet," said Camille Cassin, TPPRC's Executive Director. "This is an excellent opportunity to not only show how many lives have been touched and transformed, but also a time to assess how far we've come as an organization, and what the future holds for Turning Point."
Keynote speaker Abby Johnson is a former clinic director at Planned Parenthood.
The emcee speaker is KWAVE radio host Jerry Langford. While the banquet is underwritten by Turning Point and its generous donors, please note that this is the biggest fundraiser of the year for Turning Point and a financial appeal will be made. "I'll also have a big announcement to make, so everyone interested in giving unborn children the opportunity at life are encouraged to attend," said Ms. Cassin.
Turning Point's fall banquet concludes a busy summer and fall season in which they doubled the amount of patients seen in comparison to 2015. The clinic recently launched their Next Steps initiative to help pregnant women and mothers meet and exceed scholastic and professional goals, and TPPRC also just relocated their Mobile Pregnancy Clinic to the Mountain View/Barrio Logan region, an underserved area of San Diego.
Since the banquet hall capacity may fill soon, Turning Point recommends anyone interested in attending to RSVP early.
TPPRC Fall Banquet Event Details:
What: Turning Point Pregnancy Resource Center Annual Fall Banquet
When: Thursday, November 17, 2016
Time: 6:30-9:00 p.m.
Where: San Diego Marriott Hotel Del Mar
Address: 11966 El Camino Real, 92130
About Turning Point:
The Turning Point Pregnancy Resource Center (TPPRC) offers free pregnancy medical services for women who are experiencing an unplanned pregnancy. A non-profit 501 (c)(3) organization, Turning Point opened in 2000 and has assisted hundreds of women and men in San Diego County. Led by Executive Director Camille Cassin, TPPRC recently expanded their services with a Mobile Pregnancy Clinic, based in the Mountain View/Barrio Logan region of San Diego. One of their new programs include "Next Steps," which helps young women manage pregnancy, motherhood and career goals. To RVSP for Turning Point's fall banquet, please visit www.turningpointfriends.org/events. To find out more information on Turning Point, please visit (http://mmpregnancy.com/), or call their main office in Miramar at (858) 397-1970.
Contact
Turning Point Pregnancy Resource Center
Camille Cassin
858-397-1970
http://mmpregnancy.com/

Contact