Blo Drive - Mobile On-Demand Beauty Service Takes Los Angeles by Storm
Glam in the comfort of your home or office by a team of celebrity beauty professionals. You owe it to yourself! Download the greatest mobile beauty App now from your Apple Store or on Google Play. #BloDrive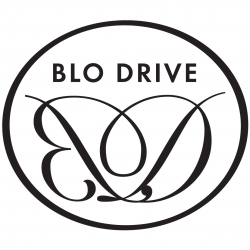 Los Angeles, CA, October 03, 2016 --(
PR.com
)-- Indulge yourself with blowouts, cuts, hair styling, makeup, nails, spray tans, and wardrobe styling without leaving your front door. From any location, clients can pamper themselves with any of these services with the click of a button.
Blo Drive is an on-demand mobile beauty App that consists of a team of over 500 beauty professionals spread out across the local region that it does business in so that it is easily accessible to its clients location. All of the Blo Drive professionals are fully experienced and certified, as well as influencers to some of the biggest beauty lovers and celebrities around the world. They are the most sought after beauty experts around, and go through an extensive screening and training process to assure that they are always on top of the latest trends while using the very best products for their clientele. This is a necessity to be a part of such an elite beauty team.
What makes Blo Drive the best in regards to on-the-go beauty/grooming is the fact that it caters to everyone and every lifestyle. Whether a working class woman/man, mother, supermodel, actress, politician, teen going to his/her senior prom, bride to be, production company, or fashion show coordinator, Blo Drives top beauty professionals will be at your door step upon request. Clients simply select a beauty preference from within the App, select a date and time of service, rather it be right now or tomorrow, add the service location, which can be anywhere, and the Blo Drive beauty professionals are on their way. Like local transportation services, there's always someone available!
The creators of Blo Drive are industry veterans in all aspects of the entertainment and beauty industry. Anthony West (Music Mogul/Entrepreneur/App Developer/CEO) and Xtina Milani (Top Celebrity Designer/Stylist), have come together to bring this revolutionary experience to life. Their expertise is uncanny.
"You don't have to be a celebrity to feel like one," says Xtina Milani.
Blo Drive prides itself in being the number one celebrity and beauty community supported mobile beauty App. The reason why influencers believe in Blo Drive is because of the respect our elite team has for its clientele and each of its beauty professionals. Beauty is art.
"Our goal is to make you smile and have great confidence understanding that you are beautiful both inside and out. We care for you and we want you to care for yourself," says West. "We are the Uber of beauty salons."
So don't wait any further? Download this amazing App today and be a part of this great glam experience. Thousands of other clients already have.
www.app2.it/blodrive
Contact
Blo Drive
Lidia Silva
888-475-6665
www.blodrive.com

Contact