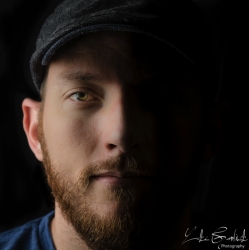 Dubai, United Arab Emirates, October 28, 2016 --(
PR.com
)-- Introducing The Shadow People by Freedom Artist, Luke Garlick.
Freedom Pizza, the UAE pizza delivery company with global ambitions, is proud to introduce its Freedom Artists program. While keeping the community supplied with delicious, honest and good for you pizza, Freedom Pizza is on a mission to support local artists. Luke Garlick, an Australian native and UAE photographer, is the first local artist selected by Freedom Pizza. His project is entitled The Shadow People, a photographic exploration of human connectivity.
There is amazing talent in our communities – we see it every day. Freedom Pizza's message to local photographers, designers, physical artists, painters, musicians, cartoonists, doodlers, movie makers, tattoo artists and dreamers, is let Freedom Pizza be your canvas. They are inspired by the buzz of working with cool artists, our lives are enriched with awesome art, and local artists will have a new platform to connect their work to the public eye. The world needs to see their creativity and dreams. Now is the time. Be free to create.
"I first met Luke when he approached us in response to our Safety Delivered video, and we talked for hours. He is a delightful young man with incredible integrity, inspiration and passion. When he shared The Shadow People with me – I immediately loved it. Its honesty was true to the honesty of our brand and a perfect fit for the inaugural Freedom Artists."
Luke Garlick, photographer and Freedom Artist: "When I saw Freedom Pizza's Safety Delivered video on Facebook, it was clear that there is something special about this company and I knew that I had to meet the people behind it. Ian responded to my outreach and we met the next day. He understood The Shadow People right away and asked if Freedom Pizza could support my project. It was a dream come true.
"The Shadow People is a photo series that shines a light on what people truly are: an inspiration to each other. Reality is not what you see behind a screen. It is talking to people - finding out who they really are. We are so caught up in our own lives that we don't recognize what is happening around us anymore. We are so swamped with social media, trying to be accepted and the constant stress in our daily lives.
"I'm sitting down with people in Dubai and finding out their true stories. A story of hardship that turns into success, or learning about something that they have never before revealed – meeting them, listening to their stories and not living life through my phone. People are fascinating, with untold stories that they want to share."
June Dowling, Freedom Pizza's Director of Human Capital: "The opportunity to engage our team members in such an interesting way was too good to pass up. The process of interviewing and photographing our team was as valuable and beautiful as the final product. We learned so much about each other. It brought us closer together and in the process, we have welcomed Luke into our family."
Ian Ohan: "Luke is our first Freedom Artist and we are enjoying the opportunity to deliver him and The Shadow People to the world. We are looking forward to working more with Luke and more Freedom Artists and helping to share their important projects, dreams and stories. Join us on our journey to freedom."
About Freedom Artists. Freedom Artists is a program to support and promote local artists. Freedom Pizza shares the artwork with its customers and the public and promotes the artist. For The Shadow People, Freedom Pizza is presenting the project on its online ordering platform, on each of its pizza boxes and across its social media and other brand channels. The project, which features over 50 of Freedom Pizza's employees as its subject matter, might even be presented for a gallery exhibition. Freedom Pizza also provided a monetary grant to support Luke Garlick and the project. #CreativityDelivered.
About Luke Garlick. Born in Southport, England, Luke's family moved to Australia when he was just two years old. After completing secondary school, Luke travelled across Europe, working odd jobs and seeking his meaning. After, he re-joined with his parents (who were living in Dubai) to pursue his dream and study photography and audio media. He has since lived in Cape Town and Hong Kong but has always being drawn back to Dubai, his home of choice. The Shadow People is Luke's ongoing project and dream to learn and connect with people through photography and inquiry.
About Freedom Pizza. Established in 2015 by serial entrepreneur Ian Ohan, Freedom Pizza is a locally owned "made in the UAE" business making delicious, honest pizzas we can all feel good about. Using wholesome grains, the freshest local ingredients and free of preservatives and additives, the delicious taste of Freedom is delivered (right and fast) by its experienced and professional delivery team, every time. With nine locations in the UAE and growing, Freedom Pizza is about keeping its customers, its company and its community free – to share new ideas, love and great pizza.
Digital Resources. To download the full press kit and learn more about Freedom Artists, The Shadow People and Luke Garlick, go to the Freedom Pizza web page at
freedompizza.ae/artists/shadowpeople
.