The Select Group Expands Reach Into Atlanta Market
The Select Group, a rapidly growing tech staffing services firm based in Raleigh that matches job candidates with clients, is looking to fill numerous jobs and is opening its 11th office in Atlanta.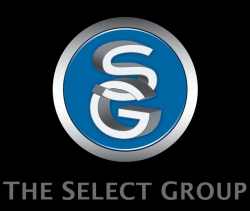 Raleigh, NC, November 01, 2016 --(
PR.com
)-- The Select Group (TSG), a technical services firm offering fully-serviced managed solutions, direct placement and award-winning contingent staffing, today announced their entry into the Atlanta, Ga., market. This expansion marks the 11th location for the North American, experience-based company, headquartered in Raleigh, N.C.
The Select Group's contingent staffing services include contract and contract-to-hire opportunities designed to help companies fulfill their IT demands and meet critical business objectives.
TSG Atlanta
With an office location in the Dunwoody-area, the TSG Atlanta team is ready to expand their clientele in the metro area. This new location is the culminated result of a big year for TSG that's been marked by growth and development, both internal and external.
"Atlanta is a world-class city and continues to emerge as a significant tech hub," said Zach Earls, Regional Director for Select Group. "We are eager to provide our consultative, solutions-based services to our existing and new customers in the region."
100 Million: A Success Story
The technical services firm wrapped up 2015 by breaking 100 million in annual revenue. This was a major feat for the company, which came from humble beginnings in 1999. CEO and Founder, Sheldon Wolitski, grew the company from his basement to the multi-national firm that's experiencing 40 percent year-over-year growth. Over the last five years, The Select Group's revenue has grown by 236 percent, creating the firm's powerhouse presence in today's booming tech placement industry.
In alignment with their efforts to bring the highest quality relationships to the full-service firm's customers, the company's experience team surveyed 1,145 current clients, spanning 38 states and Canada, in early 2016. The feedback inspired 15 process changes and new service offerings, demonstrating the commitment TSG provides to continually improve its quality of service.
Five Major Awards in 2016
The Select Group's awards speak toward their success. In 2016, TSG has been recognized as a fastest-growing privately owned company, being named to Inc. 5000 for the 10th time, Largest Staffing Firms in the US by Staffing Industry Analysts (SIA), Fastest-Growing Staffing Firms in the US by SIA, the Triangle Business Journal's Fast 50 list of the top growing companies in the Raleigh-Durham-Chapel Hill area, and finally, receiving the leading industry honor: Best of Staffing for both Client and Talent awards.
Growing and Developing Their People
In the last year, The Select Group invested heavily in their internal staff by offering growth and development programs such as mentoring, goal-setting, financial planning, leadership development, and experience-based activities designed to enhance the customer experience based on the philosophy of helping employees become the best version of themselves.
"It's exciting to see the investment we've made by developing our internal teams," said Gretchen Clark, Manager of Branch Operations for the new Atlanta office. "The focus on learning and development has led to better experiences for our customers, and keeps them choosing The Select Group as a partner for their technical service needs. We are excited to continue this mentality in the Atlanta market and beyond."
The future-focused company set their sights on bringing in an additional 150 employees in 2017, and opening 2-3 new locations in the U.S.
About The Select Group
We are The Select Group, and our success is based on the strength of our relationships and the connections we create. As a technical services firm, we purposefully impact lives, one positive experience at a time. With three solutions for connecting great companies with quality talent, we offer managed services, direct placement solutions, and contingent staffing. Our award-winning contingent staffing services include contract and contract-to-hire opportunities. We specialize in connecting great companies with quality talent, and creating meaningful experiences - let us create one for you.
Founded in 1999, we are headquartered in Raleigh, N.C., with branches throughout North America, including Boston, Mass.; Charlotte, N.C.; Columbus, Ohio; Dallas, Texas; District of Columbia; Greensboro, N.C.; Raleigh, N.C.; San Diego, Calif.; San Jose, Calif.; and Toronto, Ontario.
To learn more about The Select Group, call (866) 375-1307, email info@selectgroup.com or visit www.selectgroup.com.
Contact
The Select Group
Stephanie Cashwell
919-371-4340
www.selectgroup.com

Contact