Stella Site Development Off to a Rolling Start
Stella Homes, Inc. announces the formation and implementation of it's wholly owned subsidiary Stella Site Development.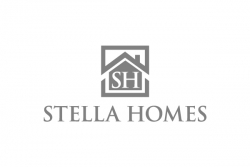 Deland, FL, November 11, 2016 --(
PR.com
)-- Last month, Stella Homes, the Deland, FL based homebuilder, took its operation one step further by getting into the site development business. Stella Site Development, LLC, (SSD) a wholly owned subsidiary, has started taking delivery of new equipment, this month. According to company President Brandon Garrett, "Site development includes the initial steps to prepare a project area for building. This includes both clearing and earthmoving services. In addition, we provide a wide variety of utility services including storm drainage, sanitary sewer and force main systems, lift stations, potable and reclaimed water systems, and septic. We will provide all concrete curb types, sidewalks, ramps, or any other necessary flat concrete."
David Ferri, speaking on behalf of both entities, stated: "As we have continued to scale up our building projects we've identified areas where we believe we can decrease expenditures and generate additional revenue. This expansion allows us to keep and control one, very large and expensive, aspect of our business. It also allows us to retain the benefit of owning these assets and generate revenue from them."
The company is privately held and Mr Ferri wouldn't discuss revenue projections. However, he did indicate that SSD has received indications from other builders, and contractors, that their services would be a welcome addition to the West Volusia area. Mr Ferri did say that all of the their speculation home starts for 2016 are currently under contract. Speculation homes (sometimes referred to as "spec") are when a builder or investor build a home without having a buyer present before construction.
SSD is also handling the waste management for all of Stella Homes' projects, and those of other builders. You may start seeing their roll-off containers and dumpsters around town. "While most people aren't excited by waste management, I saw one of our dumpster trucks roll through Downtown DeLand today and was smiling from ear-to-ear. We have already taken delivery of a range of roll-off containers and have more coming through the end of Q1 2017, which also includes more earth moving equipment," says Mr Ferri. The company will also be offering roll-off container and dumpster rental services to the public.
Stella Homes, Inc. is a Certified General Contractor that builds single family homes in Central Florida. In addition to building, the company offers a range of services through it's boutique real estate brokerage, Stella Realty Group, both based in Downtown DeLand.
Contact
Stella Homes
Jessica Garrett
407-875-0800
Mainstreet Center
101 N. Woodland Blvd
Suite 201
DeLand, FL 32720

Contact