EI Open House Event Promises Inspiration to Future Makeup Artists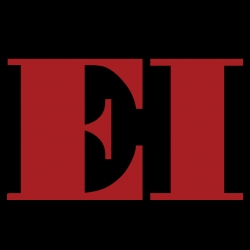 Los Angeles, CA, December 01, 2016 --(
PR.com
)--
EI
will be holding their popular Open House Event on December 10, 2016 and promises to inspire many makeup artist hopefuls. Their Open House Events are almost performances in themselves with makeup demonstrations, refreshments, a tour of the school, and detailed information on a promising new career. Additionally, the school is sprinkled with alluring photos that are nothing short of stunning eye candy.
EI is known for supplying the hit reality show FACEOFF with amazingly talented makeup artists who use their creative makeup skills to create one of a kind works of art. And if these incredible works of art aren't enough to persuade you into becoming a professional makeup artist, then perhaps the fact that EI is the world's very first school of professional makeup will. Just in case you are still on the fence, then their track record for producing some of the very best makeup artists and special effects makeup artists will probably do it. The Open House event is designed to help those who are interested become acquainted with Elegance International and to find out everything they want to know about professional makeup school.
At the Open House Event they will be raffling off scholarships and everyone who enters has a chance to win a scholarship that will be applied towards tuition costs. The scholarships can be used for either their traditional day classes or weekend & night program designed specifically for busy adults.
Join them on December 10, 2016 to find out for yourself why some of the most successful Makeup Artists from all over the world have made EI the take-off point for their careers. Bring your family and friends for a fun time and a new career in the exciting world of makeup artistry.
Contact
EI, School of Professional Makeup
Todd Berhorst
323-871-8318
www.ei.edu

Contact