Canless Air System to Continue Manufacturing in the USA, Credits Trump While Announcing Decision
Canless Air System joins growing list of US based companies who are no longer looking to move manufacturing outside of the country.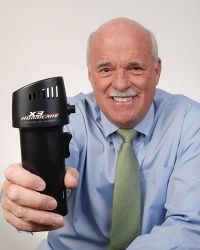 Phoenix, AZ, December 06, 2016 --(
PR.com
)-- Following a series of productive meetings in recent days Canless Air System has released the following statement:
"Due to the efforts of the incoming administration we believe our workers, the state of Arizona and our company benefit by keeping our manufacturing in the United States.
"We are announcing today that Canless Air System will continue to manufacture our canned air replacement products in Arizona, in addition to retaining the manufacturing of key components in Wisconsin, preserving jobs for American workers.
"Today's announcement is possible because the incoming Trump administration has emphasized its commitment to support manufacturers and create a more competitive and vastly improved U.S. business climate. All people and businesses connected with Canless Air System are extremely happy with the decision."
About Canless Air System:
Founded by John W. Scherer, Canless Air System is the world's leading manufacturer of cordless and rechargeable canned air alternatives. The Canless Air X3 Hurricane is a sustainable, cordless, handheld electric blower that produces sustained blasts of pure air at speeds of over 260mph for up to 15 minutes per charge. All Canless Air System units are rechargeable like a cell phone, can be charged up to 500 times, do not contain any chemicals, are safe to use on anything and do not freeze up like traditional canned air. Over half of all Fortune 500 companies currently use Canless Air.
For more information visit
www.canlessair.com
or follow us on Facebook at
www.facebook.com/canlessairsystem
Contact
Canless Air System
Adrian Dahlstedt
800-945-6498
www.canlessair.com

Contact