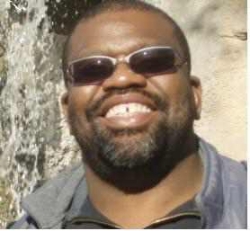 Kalamazoo, MI, January 30, 2008 --(
PR.com
)-- Michigan-based author Stanley Williams has taken realistic children's fiction to an unusual and highly emotional location with his first illustrated book, Willie's Dad. The story takes places primarily in a prison visiting room, where a son is visiting his incarcerated father. Williams wrote the story of a father's unselfish love for his son with tasteful authenticity, and the illustrations by his teaching colleague, Najima Abdul- Haqq expertly renders sympathetic visual realism to the story.
Mr. Williams was a correctional officer at a medium-security prison
in Illinois during the 1980's. He has been an elementary school teacher for over eight years, up to the present. Williams conceived the story early in his teaching career, and spent several years creating the story, and refining it into the book it is today. He shared his story with fellow teacher Naima Abdul- Haqq, who agreed to illustrate. Haqq is the art teacher in the same elementary school as Williams.
Ann J. said about the story, "Great story of an unselfish love....It brought tears to my eyes....Thank You." "This story touched my heart. It was very well written and I loved it.' Wrote Shelbia C. after reading it. Julie R wrote, "A wonderful story of love. Sometimes the greatest gift of love is learning when to let it go!" exclaimed Dona B. "I Never knew my father, loved your story thanks for sharing," Larry H.
Williams and Abdul-Haqq have been collaborating on this book for over two years. After submitting the book to several children's book publishers, they made the decision to self-publish through Lulu.com. Williams has another children's book due out later this year, illustrated by a different teacher from the same school. Willie's Dad will precede another Williams-Haqq collaboration featuring Willie, Willie's Mom.
Willie's Dad is available for order through Lulu.com.
http://www.lulu.com/content/1936677
The video of the author's reading of the story is freely available on gather.com.
http://www.gather.com/viewVideo.jsp?id=11821949021857199&nav=Namespace
###