Witlingo and Audm Partner to Deliver Conversational Audio Content for Large Brand Print and Web Publications
The partnership between Witlingo and Audm enables customers to move from the passive consumption of audio content via static podcasts to more engaging conversational and interactional experiences.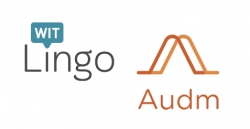 McLean, VA, January 11, 2017 --(
PR.com
)-- Witlingo, a McLean, VA based startup that focuses on building products and solutions for delivering highly usable Alexa skills and Google Actions, and Audm, a New York City-based provider of software enabling audio experiences of premium magazine and newspaper content, today announced a joint partnership to deliver the ability for Alexa and Google Assistant customers to consume audio content actively and conversationally.
"The few months leading up to CES 2017 and the event itself have marked a clear turning point in the arrival of voice as an interface that is well on its way to going mainstream," said Ahmed Bouzid, co-founder and CEO of Witlingo. "Over the last five years or so," he added, "we have seen the arrival of podcasts as a compelling way for customers to listen to the exact audio content they want to listen to, and exactly when and where they want to listen to it. What we are now witnessing is the arrival of the next iteration in the maturation of this interface: engaged consumption through active conversations."
Audm co-founder Christian Brink noted that "interfaces such as the Echo and Google Home open up a whole world of possibilities that frankly we just didn't imagine until we began to use these devices in real life." Mr. Brink added that, "I think as customers begin taking their Echos and Google Homes for granted, more along the lines of appliances than gadgets, they will demand more from the interface, and the obvious next thing when it comes to listening is being able to control what you are listening to by just speaking: not only the volume, pausing, resuming, and going back or forward a few seconds, but also exciting capabilities such as asking for a specific part in a segment, as in, 'I want to listen again to the paragraph that mentions stats on the number of trees planted last year,' or 'Read me that Atlantic Monthly article about NASA and Asteroid Mining.'"
The partnership will initially focus on magazine and newspaper articles, but will quickly expand to books -- including fiction and nonfiction longform, how-to-manuals, and children's books -- and to podcasts. Witlingo will provide the platform, the tools for building such conversations, and the analytics to track and improve the quality of these conversations, while Audm will provide a platform for supplying, annotating, and reliably delivering the content that will fuel the rich conversations.
For more information, contact Witlingo's Ahmed Bouzid at
ahmed@witlingo.com
or Audm's Christian Brink at
christian@audm.com
About Witlingo
Witlingo is a McLean, VA Software as a Service product company focused on enabling enterprises to deliver highly usable conversations on Far Field devices such as the Amazon Echo and Google Home.
About Audm
New York City-based Audm uses code and the human voice to create and present audio experiences of premium magazine and newspaper content.
Contact
Witlingo
Ahmed Bouzid
202-615-6128
www.witlingo.com
Audm
Christian Brink
christian@audm.com
(646) 389-2166

Contact