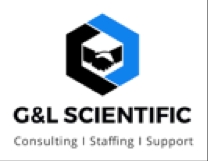 Cambridge, MA, January 19, 2017 --(
PR.com
)-- G&L Scientific Inc, a leading provider of clinical and scientific consulting and resource to the healthcare industry (
www.gandlscientific.com
), has announced the opening of new offices in Cambridge, Massachusetts, strengthening and improving access to its expanding team of clinical and scientific consultants and contractors. This is the latest step in G&L's expansion of its global clinical consulting services throughout the United States.
"The opening of these additional offices in Cambridge reaffirms G&L's commitment to both new and existing clients on the East Coast — an area of key strategic focus for us. It will enable us to provide them with the strengths of a global clinical and scientific consultancy, combined with local market expertise," said CEO of G&L Scientific, Stephen Loughrey.
Mr. Loughrey added: "We look forward to this expansion and the opportunity to better serve our clients in the Northeast as we grow and strengthen our presence in this important market."
About G&L Scientific:
G&L Scientific is one of the world's leading independent clinical and scientific consulting firms. With offices in the US, Europe and Asia Pacific, G&L serves the global healthcare industry with diverse clients from the Pharmaceutical, Biotech, Medical Device and Consumer Health sectors. For more information on G&L Scientific's new Cambridge office, please call (617) 841 2344, email
hello.cambridge@gandlscientific.com
or visit
www.gandlscientific.com
US Locations: Millburn, NJ; Cambridge, MA; San Diego, CA.
International Offices: Marlow, UK; Belfast, Northern Ireland; Singapore.