Lust TV Series Airing on Fox Richmond
Hot New TV series hitting the television screen Feb. 11, 2017 on Fox Richmond.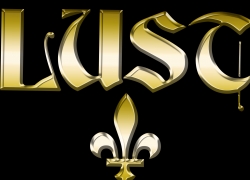 Atlanta, GA, February 01, 2017 --(
PR.com
)-- Empire and Power fans, this winter and spring you won't have to watch reruns, there's an all new TV series premiering on Fox Richmond in Virginia.
The new TV series "Lust" premieres in Richmond Virginia on February 11 on Fox Richmond.
Lust the television series is based on the book "Lust" by Award Winning Author Tracey Mclean.
"Lust" is a television series that contains love, betrayal, lies, passion, drama, and suspense.
In today's time, it could be compared to a television soup with the ingredients being a dash of Empire, a spoon full of Power, a tablespoon of MaryJane, a pinch of Scandal and a cup of Dallas with a sprinkle of Dynasty. Cook it on low temp for the 1st season and simmer until boil and then you will have 7 episodes of "Lust," the TV series.
"Lust" has a great story line: Devin Calhoun's company "Lust" is in the top five in Chicago's Fortune 500, and is the first dating service to ever gross 5.3 million in the first year.
Devin believes with his trusty assistant China and his ace in the hole Bianca by his side he will be unstoppable. He looks to become a billionaire very soon. So he patiently waits while his plans unfold as scheduled, but someone else has their own plans for Devin.
The cast is comprised of Diamond Catelli - Ebony Mayo, Devin Calhoun - Kelvin Rowe, Bianca Hernandez - Christina Fuentes, Ariel Young - Chandrise Ross and a lot of other notable celebrity appearances.
The "Lust" viewing party is scheduled for Sat., February 4, 2017 from 10:30 AM – 12:30 PM EST at the Movieland@Boulevard Square Located on 1301 North Boulevard and West Leigh, Richmond, VA 23230.
The Premiere event will include a Red Carpet, Media, Performances and more. Participants of the premiere can meet and take pictures with the Cast, the Writer, Directors and meet the artists on the "Lust" soundtrack.
There will Live Performances from VTG, Jazzmen Zoe, and Troy the Rapper; along with guests being the first to view the extended trailer and Episode 1 of "Lust" the new TV series. Airing on Fox5 Richmond Feb. 11, 2017. www.lusttvseries.com/
Reserve your tickets on Eventbrite at https://www.eventbrite.com/e/lust-tv-series-premier-party-richmomd-va-tickets-30439340888
Contact
Adyme Enterpise
Tracey Mclean
470-418-6861
www.Lusttvseries.com

Contact