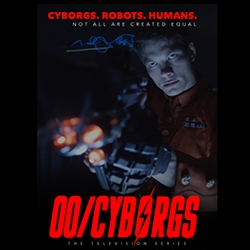 Studio City, CA, February 10, 2017 --(
PR.com
)-- "00/CYBORGS" (
www.00cyborgs.com
) is a Sci-fi TV Show made completely with the support of fans, delivered online and free for everyone to watch (without the need of subscription companies to view it).
It's a new entertainment era; networks, executive producers, studios, don't always decide what is aired anymore, the audience does.
VOD has already revolutionized the television landscape and has freed audiences from broadcasting limitations. Digital viewers no longer have the leisure time to dedicate to watch a long movie on TV channels broadcast schedule. Being able to instantly stream videos that can also be shared on social media platforms.
This engages the audience making digital viewing a community experience, and this direction seems to be the natural evolution of Entertainment (short TV Series online that you can share, talk about it, and eventually macro produce the next episodes because of your interest in it).
Right now international award winning DGA director Leonardo Corbucci shot a Sci-fi TV Pilot, published it online for free for his fan base, then with the money raised finished it and made episode two. So far it's going very well and Legendary Series Inc is ready to invest in this project.
Anyone can go to
www.00cyborgs.com
, which redirects to the Kickstart campaign where the pilot can be viewed. If audiences like it, they are welcome to support the campaign.
Fans of sci-fi post-apocalyptic scenario love it, but even audiences that don't like sci-fi at all, may like to be part of something that can change the Entertainment Market forever.