John Lincoln to Keynote PR News's Digital Summit in Huntington Beach
The author of "Digital Influencer" will share the key steps to take to become influencers.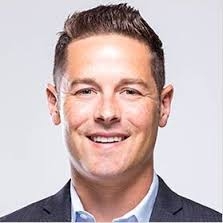 San Diego, CA, February 15, 2017 --(
PR.com
)-- John Lincoln, author of '
Digital Influencer'
and CEO of
Ignite Visibility
will be the keynote speaker at PR News Digital Summit, where he will teach and share valuable tactics, information and concepts that are critical to know for those wanting to achieve influencer status. The summit will take place on February 24th at the Hyatt Regency Huntington Beach Resort and Spa.
"There is a lot to becoming an influencer that most people don't know," says Lincoln, who is also CEO of Ignite Visibility. "And I'm not going to hold anything back for Digital Summit attendees. I'll be sharing my road to success but, most importantly, teaching others how they can become influencers themselves. From defining their business or personal mission to targeting other influencers and working with them to build their own platform, I look forward to providing the tools needed to become an influencer and creating a recognized and influential business in any industry."
Summit Attendees can expect to be immersed in real-world, tactical case studies from brands, nonprofits and agencies and get takeaways on influencer marketing, winning budget for paid social, video strategies, and more.
Additionally, speakers from TOMS, Yelp, Northrop Grumman, Certified Angus Beef, eHarmony, Bill & Melinda Gates Foundation, UC Berkeley, the San Diego Zoo, tronc, Los Angeles Tourism & Convention Board, Boingo Wireless, DocuSign, Hotwire PR and Hotel del Coronado will share their knowledge at PR News' Digital Summit.
About Ignite Visibility:
Ignite Visibility is a premier Internet marketing company based in San Diego, CA dedicated to providing the highest level of customer service in the industry. By establishing mutually beneficial, long-term relationships with their clients, Ignite Visibility creates custom solutions uniquely tailored to meet the specialized business objectives of each client. Because a company is only as good as the promises it keeps that were made during the sales process. Ignite Visibility holds itself accountable to clearly defined key performance indicators established at the outset of every campaign. Ignite Visibility is committed to their motto pertaining to the three "Rs of customer satisfaction: relationships, responsiveness and results." To learn more about Ignite Visibility, visit https://ignitevisibility.com/.
About PR News:
PR News is a daily intellectual hub that serves the communications and marketing community at corporations, agencies and nonprofits. The PR News Group focuses on honing and growing PR practitioners' skills in social media, crisis management, digital PR, measurement, employee relations, media training, CSR and writing through its flagship newsletter, webinars, conferences, awards programs, workshops and guidebooks. With the launch of its weekly newsletter over 70 years ago, PR News has remained dedicated to supporting the growth of communicators all while keeping them abreast of the latest news affecting the industry. Visit PR News online at http://www.prnewsonline.com.
Contact
Ignite Visibility
Samya France
619-452-3677
https://ignitevisibility.com

Contact