Landmark School Nurse Initiative Launched in Honor of Endometriosis Awareness Month
Collaborative effort brings accurate education about endometriosis to school nurses and their students across the United States throughout Awareness Month and beyond.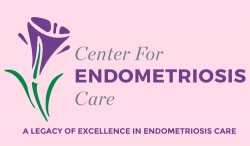 Atlanta, GA, March 01, 2017 --(
PR.com
)-- In honor of Endometriosis Awareness Month, the Center for Endometriosis Care (CEC) is pleased to partner with the award-winning Endo What? documentary team to launch the filmmaker's groundbreaking School Nurse Initiative. The collaborative effort provides endometriosis education and raises disease awareness among school nurses and their students across the United States throughout March and beyond.
Endometriosis is a disorder that occurs when tissue somewhat resembling (but not the same as) the lining of the uterus is located elsewhere in the body, where it doesn't belong. The condition, which affects an estimated 176 million individuals worldwide of every ethnic and social background, is commonly characterized by chronic pelvic pain, organ dysfunction, painful menstruation and infertility/pregnancy loss. The disorder has the capacity to disrupt broad aspects of an affected individual's life, from physical, sexual and emotional health to career and academic opportunities.
Despite being among the most common of diseases, endometriosis is often dismissed as simply "killer cramps" and symptoms are mistakenly normalized as "part of womanhood." Such persistent myths and misinformation continue to enshroud the condition, resulting in decade-long diagnostic delays, poor information systems, and continued ineffective care and support of those suffering.
"Unfortunately, many individuals see far too many doctors and sub-specialists before they are correctly diagnosed, having been dismissed along the way and their pain blamed on 'bad cramps,'" said Dr Ken Sinervo, the Center's Medical Director and a renowned endometriosis expert who appears in the film. "But so-called 'bad cramps' don't keep you out of work or school - bad cramps, in association with other symptoms like chronic pelvic pain, painful intercourse, backache, painful bowel and bladder symptoms and more, on the other hand, are very suggestive of endometriosis," he said. "Getting early diagnosis and effective treatment are the most important steps towards successful management - recognizing signs and symptoms early on could help prevent a vicious cycle of years of misdiagnosis and poor treatments."
The only film of its kind, Endo What? provides accurate, up-to-date endometriosis information straight from the experts – a vital resource missing until now. Produced by award-winning Director/Producer Shannon Cohn, the documentary educates providers, lawmakers and the public, and empowers individuals who may be struggling to take charge of their health and lead healthy, vibrant lives in spite of endometriosis. A vision of Ms. Cohn and her team, the Endo What? School Nurse campaign provides a robust, accurate Educational Toolkit targeted to healthcare professionals along with a copy of the Endo What? documentary, a sample lesson plan and materials to promote open dialogue and communication between nurses, teachers, administrators and students. The Center's support will enable the campaign to reach nearly 15,000 students and their nurses at over 150 schools across the nation throughout the month of March.
"School nurses play a crucial role in recognizing early signs of the disease in their students," said Dr Sinervo. "Through this important collaboration with the Endo What? team, we can provide critical information about endometriosis along with important resources that could even change the life of a student suffering in silence."
To support the pioneering Endo What? School Nurse Initiative, obtain a copy of the film or host a local screening, visit endowhat.com.
Ken Sinervo, MD, MSc, FRCSC, ACGE is an award-winning surgeon specializing in Laparoscopic Excision (LAPEX) and multidisciplinary care of endometriosis. In addition to compassionately treating patients from around the world, Dr Sinervo is a committed minimally invasive surgery Preceptor. A Center of Expertise in endometriosis and COEMIG-designated Center of Excellence, the CEC was founded in 1991 by endometriosis pioneer, Dr. Robert B. Albee, Jr. The Center provides gold standard surgical care for endometriosis, provides education and raises disease awareness among providers, policymakers and the public. For more information about the CEC, please visit centerforendo.com.
Contact
Center for Endometriosis Care
Heather Guidone, Program Director
866-733-5540
CenterForEndo.com

Contact