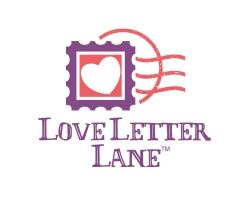 North Bergen, NJ, February 28, 2017 --(
PR.com
)-- Glenn A. Weber is proud to launch his new Spring 2017 Love Letter Lane™ brand collection. The new line consists of Stationary, Apparel, Giftware, Jewelry and Bags. Love Letter Lane's popular and colorful logo adorns all products. Products can be purchased at retail internet site www.cafepress.com/loveletterlane.
Mr. Weber says, "we continue to add quality products to our brand every season and new Love Letter Lane logos will be available in the coming weeks." He adds, "we continue to field inquiries about licensing to expand our distribution."
For more information, contact Glenn A. Weber at 201-913-0911 or loveletterlane@gmail.com.
Love Letter Lane™ is a trademark of Glenn A. Weber.