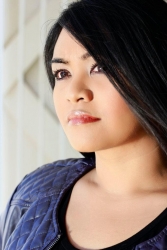 Los Angeles, CA, March 03, 2017 --(
PR.com
)-- Elevate Behavioral Health Resource Guide - a print and digital publication! It's time to elevate Behavioral Health - a luncheon to openly discuss challenges, solutions, and network with other referral sources. Elevate Behavioral Health motto "There's Treatment Available, It Works!" comes from Publisher - Margie Barilla, she understands the patient experience and community liaison side of behavioral health.
The goal is to host a symposium in every major city, Elevate Behavioral Health Resource Guide continues to accept sponsors and advertisers.
About the keynote speakers
Margie shares her journey as to why many go untreated, re-admitted, or losing hope; not understanding the importance of continuum care and the importance of strengthening awareness and referral sources. Her expertise on bullying and domestic violence helps many to regain the confidence and to persevere to the utmost life.
G3 (Juan (age 16), Hector (age 14), Angel (age 12)) will be sharing their continuous efforts to bringing awareness on teen depression, suicide ideation, and addiction; through music. G3 has continuously advocated on bullying awareness and prevention; through school assemblies and events since 2011. Their courage of speaking on such a sensitive topic has brought many to openly discuss their life challenges and willingness to seek treatment. http://g3elevate.com
For more information or registration to the National Symposium, please visit http://elevatebhr.com