Blue Evolution Launches a Seaweed Revolution, Infusing the Highest Quality North American Seaweed Into Everyday Foods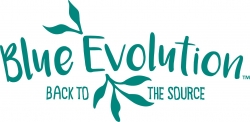 San Mateo, CA, March 09, 2017 --(
PR.com
)-- Blue Evolution introduces a delicious and nutritious line of gourmet seaweed infused food products, including: Rotini and Penne pastas, Shells and Cheese, Gluten Free Shells and Cheese, and a Marinara Seasoning Blend. All products are infused with the highest quality seaweed on the market, grown in the pristine waters of Baja Mexico.
"Blue Evolution's seaweed infused products have a delicate and delicious taste," said Blue Evolution's Founder, Beau Perry. "Seaweed packs so many benefits for our bodies, but also for the environment when it's grown and harvested responsibly. It's a win-win."
The Company's seaweed infused Rotini and Penne work as a nutritious and beautifully green replacement for your regular pasta, and only have two ingredients - high quality, non-GMO Montana durum wheat and responsibly grown North American seaweed. Gluten Free Shells are made with organic rice for our wheat sensitive friends.
Blue Evolution's Marinara Seasoning Blend is a gourmet, versatile blend of spices and seaweed. It works mixed with a can of crushed tomatoes as a superfood-boosted tomato sauce, but also as a zesty salsa or a sprinkling on avocado toast or popcorn. Consumers now have a non-asian flavored seaweed blend that they can use any way they desire.
Seaweed packs a nutritious punch. The so-called "new kale" is a good source of: iodine; vitamins A, C and B's; plus calcium, magnesium, iron, fiber, amino acids, and good fats. And unlike land-based vegetables, seaweed doesn't require any freshwater to grow.
But Blue Evolution isn't adding just any seaweed to your plate. "We grow, harvest and process only the highest quality, gourmet seaweed in pristine North American waters," said Perry. Blue Evolution's seaweed is minimally processed and dried without any additives or preservatives. When seaweed is responsibly harvested, it's not only delicious and incredibly nutritious, but it also has the power to literally change our climate equation.
According to the Monterey Bay Aquarium's Seafood Watch program, farmed seaweed is a Best Choice: "Seaweed absorbs energy from the sun and nutrients in the water to grow, making the use of feeds and chemicals unnecessary. Seaweed farming is considered a highly sustainable practice because environmental impacts are minimal."
New Hope Network identified Blue Evolution as the "next hot environmentally friendly brand" for a reason. Blue Evolution seaweed reduces dependence on freshwater for food production, de-acidifies the ocean, providing a literal buffer for nearby shellfish populations, and reduces energy consumption and shifts our food system towards renewables. The company's packaging is made of recycled materials, always compostable, and printed with plant-based inks.
"We're seaweed people, first and foremost. Blue Evolution was created to craft wholesome foods that nourish our population and our planet," added Perry. On the future, he said, "We dream of sourcing the ocean for food in a sustainable and humane way on a large scale. This is just the beginning of Blue Evolution and we hope you'll join us on the journey."
At the moment, Blue Evolution's products are available direct from their website at
www.blueevolution.com
and coming to stores in California shortly.
About Blue Evolution: Blue Evolution is based in San Mateo, CA and Boise, ID. Based on our love of surfing, diving and all things related to the sea, Blue Evolution was created to craft healthy, sustainable foods that nourish our growing population.
Contact
Blue Evolution
Cameron McCosh
406-539-5808
www.blueevolution.com
www.twitter.com/blueevolution

Contact