Girl Starter, a Multi-platform Company, Announces Its First Reality-Competition TV Show and Launches Its Digital Site, GirlStarter.com
GirlStarter.com goes live for International Women's Day on March 8.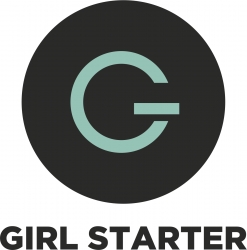 New York, NY, March 08, 2017 --(
PR.com
)-- Girl Starter (the "Company"), a transmedia and technology company that provides platforms to amplify girls in entrepreneurship and business leadership, today announced its first reality-competition TV show and unveiled the first phase of its digital site, GirlStarter.com to coincide with International Women's Day on March 8.
At the center of the Company's efforts is the business-genre reality-competition TV show, Girl Starter, which documents eight girls ages 18-24 as they compete for seed-round funding. The series follows six steps of early-phase business building, from ideation through pitch, and features entertaining challenges, vibrant guest stars and a grand prize of up to $100,000 of investment and services. GirlStarter.com will complement the show with inspirational, actionable content to help girls and young women build their own businesses.
The Company has joined forces with Al Roker Entertainment as their production partner for the series. "One of the most inspiring things to watch is young people going after their dreams and creating viable business ideas at a young age," said Al Roker, executive producer of Girl Starter. The show will premiere on Discovery Networks' TLC on Friday, April 28 at 7 p.m. EDT. Re-broadcasts will subsequently air on Discovery Family.
As a long-time supporter of entrepreneurship initiatives, Staples, Inc. has signed on as the show's presenting sponsor.
"As the presenting sponsor of Girl Starter, Staples is proud to help empower these young women to pursue excellence and their dreams to be entrepreneurs. By following their experiences, we hope to inspire viewers everywhere to unleash their own potential," said Frank Bifulco, chief marketing officer, Staples. "At Staples, we're united by our passion to help all businesses succeed, from small start-ups to larger mid-market and enterprise companies."
Julia Collins was the creator of the Girl Starter concept in 2014 when she was just 16 years old. After attending several conferences about gender inequity and women in business, Julia felt that the key to initiating change and increasing women's success was "to reach girls while they are moldable." Hence, the idea for Girl Starter was born with the conviction that becoming a boss should be as fun as being one.
Girl Starter was officially co-founded in 2015 by three visionaries and accomplished leaders in business: Jeannine Shao Collins, former EVP of MORE Magazine and Chief Innovation Officer of Meredith 360 and Julia's mother; Dani Davis, Emmy award-winning writer and Tony-nominated Broadway producer; and Chris Collins, former VP of Multimedia Sales at ESPN and The Wall Street Journal.
"A Girl Starter is not only a girl who is striving to be business leader and owner, but a Girl Starter is anyone who is for the advancement of women and girls. This includes executives, investors, bosses, moms, dads, sisters, brothers and friends – women and men. Girl Starter believes in the spirit of inclusion and fun, and we want to catch companies, investors, and people doing the right thing for the next generation of women," said Co-founder and CEO Jeannine Shao Collins.
"Girl Starter uses entertainment and social media to democratize access, for young women everywhere, to the tools and mentorship they need to make their own dreams come true. I can't wait for people everywhere to meet the growing community of the amazing girls of Girl Starter, and feel the fearless passion of our next generation of business makers powered by this generation's most successful business leaders," said Co-founder and Chief Creative Officer, Dani Davis.
In preparation for Season 2, Girl Starter will conduct a ten-city tour along the east coast in May and June of 2017 and provide the opportunity to audition in person for the next season.
Girl Starter is built on a sponsorship-based business model integrating brands throughout the series, website and tour. In addition to Staples, key sponsors are: Visa, Vera Bradley, Microsoft, Air Force, Pilot Pen and Klarbrunn Sparkling Water. Joining Girl Starter in activating around International Women's Day are sponsors Microsoft, Vera Bradley, Visa and presenting sponsor Staples.
For additional information, please visit GirlStarter.com. Check your local listings for Girl Starter airdates and times.
Contacts:
Ed O'Donnell
ed@girlstarter.com
About Girl Starter
"We need to reach girls while they are moldable" - Julia Collins, Creator of Girl Starter at 16.
Girl Starter is a revolutionary trans-media entertainment and technology company that activates, amplifies, mentors, and funds the next generation of female business leaders.
The concept for Girl Starter came from the then 16 year old daughter of two of the co-founders of Girl Starter, Jeannine and Chris Collins, Julia Collins. She saw the need for a greater focus on showing younger girls that careers in business creation are achievable stating "we need to reach girls while they are moldable." Based on this tenet, Girl Starter was born with the objective of creating new media and entertainment destinations with inspirational, actionable content for young women. Dani Davis, Chief Creative Officer is the third co-founder of the Company.
At Girl Starter, we give girls the tools, knowledge and confidence they need to start their own businesses and become leaders. We love to mix business with entertainment, and believe that becoming a boss should be as fun as being one.
Girl Starter has three tent posts: a television show, digital media, and a live tour. The television show will launch in April 2017 on the TLC and Discovery Family channels. On-going original digital and social content will launch prior to the show and continue throughout the year. A ten-market tour of the east coast will join these elements in mid-May 2017.
About Al Roker Entertainment
Al Roker Entertainment is a leading producer of original, award-winning TV programs and digital content. Led by thirteen-time Emmy award winning TV personality and trusted multi-media authority Al Roker, ARE produces all forms of content for distribution across a variety of platforms around the world, including: broadcast, cable, digital, OTT, and streaming technologies.
Launched in 1994, ARE has produced a variety of breakthrough unscripted, scripted and digital programming for top cable networks which include The Weather Channel, Food Network, Discovery Channel and Lifetime, among others. Shows include the Weather Channel hit "Coast Guard Alaska" and its popular spin offs, "Coast Guard Florida" and "Coast Guard: Cape Disappointment-Pacific Northwest." Recently, the company also produced the reality-based "DEA" program for Spike TV, "Kimberly's Simply Southern" for GAC, "Celebrity Holiday Homes" for HGTV and digital programs "The Graduates NYC" for Aspire.tv and "BizWireTV" in partnership with Business Wire. Recently, Al Roker formed Roker Media to develop programming for live streaming video platforms, and Roker Labs to develop data and analytics for live streaming brands, programmers and platforms.
About Staples, Inc.
Staples helps small business customers make more happen by providing a broad assortment of products, expanded business services and easy ways to shop – in stores, online via mobile or through social apps. Staples Business Advantage, the business-to-business division, caters to mid-market, commercial and enterprise-sized customers by offering a one-source solution for the products and services they need, combined with best-in-class customer service, competitive pricing and a state-of-the-art ecommerce site. Headquartered outside of Boston, Staples, Inc. operates throughout North and South America, Asia, Australia and New Zealand. More information about Staples (NASDAQ: SPLS) is available at www.staples.com.
About TLC
Offering remarkably relatable real-life stories without judgment, TLC shares everyday heart, humor, hope, and human connection with programming genres that include fascinating families, heartwarming transformations, and life's milestone moments. In 2016 to-date, TLC is the #10 ad-supported cable network in delivery among women ages 25 to 54.
TLC is a global brand available in more than 91million homes in the US and 332 million households in 192 countries and territories. A destination online, TLC.com offers in-depth fan sites and exclusive original video content. Fans can also interact with TLC through social media on Facebook, Instagram, Pinterest and @TLC on Twitter as well as On Demand services, YouTube and mobile platforms. TLC is part of Discovery Communications (NASDAQ: DISCA, DISCB, DISCK), the world's #1 pay-TV programmer reaching 3 billion cumulative viewers in 220 countries and territories.
Contact
Girl Starter LLC
Ed O'Donnell
(212) 548-5691
www.girlstarter.com

Contact