Cypherbridge® Systems and eWBM Introduce Solutions Based on FIDO Alliance U2F and UAF Specifications Powered by Synopsys Security IP
Cypherbridge FIDO Software Toolkits for eWBM MS500 and MS1000 Platforms Deliver Highly Integrated FIDO Solutions for Consumer and IoT Applications.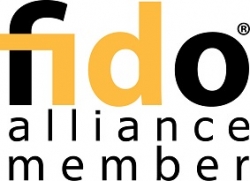 Carlsbad, CA, March 13, 2017 --(
PR.com
)-- Highlights:
· The Cypherbridge FIDO Toolkit lineup is expanded to include both U2F and UAF support in ANSI C thread-free libraries, including message protocol layer handling, crypto operations and SoC platform kits.
· eWBM delivers ultra-low-power advanced security SoC platforms incorporating ARM® Cortex®-M CPUs, plus the Synopsys® DesignWare® tRoot™ Secure Hardware Root of Trust; this delivers a highly integrated SoC for IoT security and connectivity applications.
· Synopsys DesignWare Security IP, including tRoot Secure Hardware Root of Trust, True Random Number Generators, and Security Protocol Accelerators, enables devices to securely boot, uniquely identify and authenticate, and safely connect to the cloud.
· eWBM and Cypherbridge will demonstrate integrated FIDO Alliance solutions at Embedded World 2017 in Nuremberg, Germany, March 14-16.
Cypherbridge Systems today announced a partnership with eWBM to deliver integrated Fast IDentity Online (FIDO) universal two-factor (U2F) and passwordless UX (UAF) solutions for IoT markets. Based on eWBM's ultra-low-power system-on-chips (SoCs), which incorporate a 32-bit ARM Cortex MCU and Synopsys DesignWare Security IP, these solutions enable faster time-to-market for secure IoT applications that need to meet the FIDO Alliance's U2F and UAF specifications. The FIDO Alliance's U2F and UAF specifications are interoperable standards that are reducing industry reliance on passwords.
The eWBM platform offers important benefits. A highly integrated SoC―combining 32-bit ARM Cortex processors, Synopsys DesignWare Security IP, internal flash and various peripherals―eliminates the need for a discrete secure element, reduces bill of materials component count and reduces cost. Developers can use a familiar programming environment for ease of adoption, project integration and faster time-to-market. eWBM's hardware and software reference designs using MS500/MS1000 with biometric support simplify the development cycle for FIDO U2F/UAF products. The eWBM platform incorporates Synopsys DesignWare Security IP, including tRoot Secure Hardware Root of Trust, True Random Number Generators and Security Protocol Accelerators to implement a wide range of hardware-enforced security functions that help protect IoT devices against evolving threats and secure sensitive data such as encryption keys and identity credentials. By using standards-compliant DesignWare Security IP, eWBM achieved FIDO U2F certification, demonstrating a robust single-chip solution that protects data from external attacks without requiring peripheral components.
Trends in the Market
Our dependence on the internet is integral to just about every aspect of our daily experience, including infrastructure and transportation, email and social media, home networks, communications, entertainment, financial systems and more. The privacy and cost impact of cyber breach on a global scale is massive and increasing, due in part to password vulnerability exploited through social engineering and identity theft.
The deployment of IoT devices increases our exposure to hacking and security risks at a machine level, which in specific cases has led to such incidents as privacy breach in consumer products and DDOS botnets. Attempted hacks on automotive entry and control systems, door locks, drones and other machines are documented and will continue. IoT devices have a long product lifecycle, and security features must be designed-in today to counter the security threats of tomorrow.
These trends call for security solutions that are easy to use and cost effective. The FIDO Alliance is a broadly backed industry consortium whose mission is to specify and deliver open, interoperable and scalable standards-based multi-factor authentication security solutions. Their global vision is driving to realize benefits including better security for online services, reduced cost for the enterprise and simpler and safer consumer security and privacy. FIDO standards are designed from the ground up for data privacy, protection from phishing attacks and strong web service and user mutual authentication.
Quotes
From Cypherbridge
"Our collaboration with eWBM and Synopsys demonstrates the continued expansion of our software offerings for security applications," said Steve DeLaney, founder at Cypherbridge Systems. "By integrating our security SDKs and Toolkits on eWBM secure MCU SoCs, designers can go to market on a secure single-chip platform based on the ARM Cortex CPU family and toolchains to accelerate software development and ultimately get their products to market faster."
"As Alliance members, we are excited to support the FIDO Alliance mission to accelerate deployment of FIDO-based solutions," said DeLaney. "The explosion of phishing attacks, security breaches and compromises to our cyber safety makes it clear that classic password-based technology needs to evolve. FIDO solutions are safer, easier to use and cost effective, which is compelling enterprise and consumer adoption in the marketplace."
"We've teamed up with eWBM as an official Solution Partner to deliver integrated security solutions," said DeLaney. "We can now offer reference designs incorporating fingerprint biometric options, design services and customization, and integrated solution delivery to major global markets."
From EWBM
"Securing IoT solutions requires both a strong hardware root of trust and trusted software. By integrating Synopsys DesignWare Security IP on our MS500 and MS1000 MCUs and by partnering with Cypherbridge Systems, we are able to develop leading-edge security solutions to provide a new level of FIDO device design," said Stephen Oh, CEO eWBM. "Our FIDO UAF reference design provides the first-of-its-kind integrated FIDO UAF + biometric fingerprint recognition within a compact, secure USB module."
From Synopsys
"IoT devices connecting to the cloud need to implement the highest security standards to mitigate malicious attacks and prevent data breaches," said John Koeter, vice president of marketing for IP at Synopsys. "Synopsys DesignWare Security IP enables companies like Cypherbridge and eWBM to develop robust solutions that allow connected devices to securely start up, identify, authenticate and communicate."
View Demonstrations at Embedded World 2017, March 14-16
Visit the Cypherbridge Systems stand (4-620) at Embedded World 2017 in Nuremberg, Germany to see their SDKs and Toolkits on eWBM security SoCs platforms utilizing Synopsys DesignWare Security IP work together to increase the trust, security and value points for IoT applications. In addition, Synopsys will be presenting on Thursday, March 16 at 10:30am on "The Enemy at the Gates: Lax IoT Security Threatens Product Owners – And Everyone Else."
Availability and Resources
eWBM FIDO Alliance solutions integrated with Cypherbridge Toolkits will sample in second quarter 2017 for qualified lead customers.
·
Learn more about eWBM MS500 and MS1000 Secure Microcontrollers
·
Learn more about Cypherbridge Security and Connectivity Solutions including FIDO Toolkits
·
Learn more about the FIDO Alliance ecosystem for scalable, standards-based interoperable authentication
·
Learn about Synopsys DesignWare Security IP
·
Learn about eWBM's FIDO U2F Authentication Certification for MS1000 with DesignWare IP
About Cypherbridge Systems
Cypherbridge Systems is a security and communication protocol software firm based in Carlsbad, CA. Since inception in 2005, they have delivered a diverse range of solutions to real-world problems for vertical markets including semiconductor, instrumentation, telecom, automotive, payment systems, medical device, energy and production, building control, and industrial control, from Tiers one to three. Learn more about Cypherbridge at: www.cypherbridge.com
About eWBM
eWBM Co., Ltd. is a fabless semiconductor company based in South Korea who develops cutting-edge SoC devices for securing IoT solutions and for depth map image processing. eWBM is creating new concept secure SoC devices targeting FIDO authentication (with secure biometric fingerprint recognition), smart cities (secure LoRa and AMI solutions) and industrial/home automation by combining its high performance low power consumption design with the strongest IoT security features. eWBM is also specialized in DSP technology for 3D depth sensing with a single 4-color sensor system. Learn more about eWBM at: www.e-wbm.com
Contact
Cypherbridge Systems
Mark Post
+1 (760) 814 1575
www.cypherbridge.com

Contact