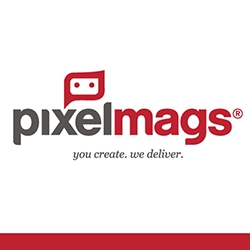 San Diego, CA, March 17, 2017 --(
PR.com
)-- Pixel Mags, Inc., the pioneer of content distribution for digital platforms such as Apple iPhone, iPad, and Kindle Fire, is now offering content publishers the option to tap into the pool of 1.4 billion Android users worldwide. Their new service creates a branded GooglePlay app that allows publishers to keep 100% of the profits.
The publishing industry, which generated revenue of 106 billion in the US in 2016, is now at a crossroad. Web-based content is replacing printed product and new technologies are altering the way news is disseminated. Most of the publishing industry, especially newspapers and magazine, has already adapted to change and offers its products digitally. Their websites are updated around the clock as news breaks; however, most of their content must be efficiently reformatted from materials developed for print. Pixel Mags, Inc. provides that reformatting service.
Established in 2009, Pixel Mags was one of the first to allow magazines to be widely available on iPhones. Since then, using proprietary software created by their in-house research and development team, Pixel Mags has been improving the existing services and looking for ways to meet publishers' changing needs. Most recently, it streamlined its servicing model in a way that would allow publishers to reap 100% of the profits from downloaded issues.
Pixel Mags is now introducing the option for publishers to obtain a branded GooglePlay app for Android devices. This will allow publishers to expand their digital readership base, as the most recent estimate of Android users totaled 1.4 billion. As Pixel Mags builds its apps directly into the publisher's account, the publisher always has full control and governance over their payments and reports - keeping all generated revenue.
The new GooglePlay app option will initially be released to select publishers for quality control and feedback. The Pixel Mags' developer team is eager to maximize the app's benefits and is looking forward to its broad release.
Pixel Mags has recently become a part of Solaris Power Cells, Inc. but continues to function as an independent entity. "We are committed to the further development of Pixel Mags, Inc. business. To ensure that it stays at the forefront of digital publishing," said Neil Kleinman, the President and CEO of Solaris Power Cells, Inc. "GooglePlay is an important step for the company as we add other new products & services and offer intelligent pricing."