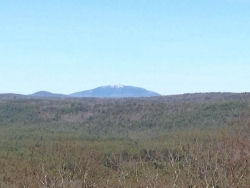 Orange, MA, April 06, 2017 --(
PR.com
)-- How many times have we all wished there was a way we could work from home online and get paid the same day? Soon, we will be able to do just that, thanks to DayGigger.com - a new site that matches jobs with employees and guarantees same day pay.
DayGigger began life as eDayLabor.com, invented back in 2009 by CEO James Quirk. His original idea was to bring daily-pay "day labor" to the Internet, to help people who need cash fast and want to earn it the old-fashioned way.
DayGigger will feature free membership and job postings for employers, reasonable fees for workers, a ground-breaking "pre-hire" system that lets users line up day gigs in advance, and a skilled all-USA workforce who will be thoroughly vetted by a robust rating & feedback system.
By April 15th, DayGigger will have a working prototype, and beta launch is scheduled for May 15. A large influx of employers and workers is expected, due to word-of-mouth and press mentions.
When one business funding company executive was told the DayGigger concept, he was so excited he asked if he could buy into the company himself. Everyone interviewed personally by the company founders has expressed interest in working or posting jobs on DayGigger.
"Ask yourself, if you could work from home online at your own convenience and get paid promptly every day, would you do it?" says CEO Quirk. Just two months old, the company has a valuation of over $200k and has a half-dozen major investors.
DayGigger will have its full launch on June 5, 2017. A contact form is available on the DayGigger.com website.