Singelringen Supports February 14th Alternate Celebrations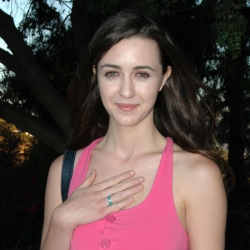 Los Angeles, CA, February 06, 2008 --(
PR.com
)-- February 14th it is especially important for Singles to remember that they don't need to be in a relationship to be a whole person. Wearing, giving or receiving Singelringen is an empowering alternate message to the commercialization of Valentine's Day. Singelringen ("The Single Ring" in Swedish) is a unisex ring that serves to remind the single wearer that they are already complete; while open to possibilities.
Singles have attractive options on February 14th.
They can join in the sixth annual celebration of IQD, International Quirky Alone Day. Founder Sasha Cagen has posted a list of 10 recommended activities for IQD at QuirkyAlone.net. One of them is: "Get yourself a lovely aqua Singelringen as a visible reminder that you're complete whether you're in a relationship or not."
Dr. Karen Gail Lewis, author of "With or Without a Man," also recommends wearing a Singelringen or giving it as a gift to a loved one. She says to Singles, "This Valentine's Day, be your own Valentine and consider February 14 a day for loving, not lovers. Reach out to those who enhance your life. Send cards to everyone you love, male and female, young and old. Not only will the recipients feel cherished, you will be reminded how blessed you are to have so many special people in your life. Wear your own Singelringen or give one as a gift to your best friend."
Singelringen is a discrete but clear symbol to others that the wearer enjoys their single status and is comfortable with being exactly who they, while open to possibilities. The ring also serves as an empowering reminder to the wearer that they are already complete.
The ring features a turquoise acrylic layer shining over a sterling silver band engraved with "made in Sweden" and a unique registration number that provides access to the Singelringen Global Community. First introduced in Scandinavia in 2005, Singelringen is now worn by more than 150,000 singles in over 20 countries around the world. Singelringen has been spotted on celebrities including Paula Abdul, Naomi Campbell, Terrence Howard, Madeline Zima, Mario Lopez, Haley Bennett and Corbin Bleu. Singelringen retails for $59. A list of local retailers is provided at singelringen.com.
Singelringen makes a great gift for still or newly single friends and relatives. "I love the idea. I want a Singelringen for my Mother." - Jennifer Love Hewitt
Pictured here wearing Singelringen is the smart and talented Madeline Zima, star of Showtime's Californication, who said, "Singelringen is an important concept. I love it."
Leading American authors who write about Single Life endorse Singelringen. "To me, Singelringen is a celebration of singelhood. I wear it and smile." - Bella DePaulo Ph.D, "Singled Out."
Swedish creator, Johan Wahlbäck says, "I grew tired of being told by friends and family that I should be married. There are marriage rings, there are engagement rings, why not a unisex ring for singles?"
Singelringen's clean, modern Swedish design highlights a stylish and functional piece of jewelry. Singelringen wearers in North America wear the ring on any finger on their right hand or on a neck chain or cord.
Quirky Alone: A person who enjoys being single (but is not opposed to being in a relationship) and generally prefers to be alone rather than dating for the sake of being in a couple.
Single Life Authors listed on their website are available for supplemental interviews. Numerous Singelringen customers can also provide feedback.
It should be obvious that Thanksgiving is only celebrated in America but you may not realize that February 14th is not celebrated universally in the same way.
In Japan, February 14th has been successfully commercialized as the day that women give chocolates to men. There is something called "giri choco" which refers to the obligatory gifting of chocolate to male colleagues in offices in Japan. Men give nothing to women on this day. The chocolate companies came up with a day for men to do their "o'kaeshi" (return) gift on March 15th. That holiday is called White Day and white chocolate is prescribed as the gift but it has never really become that popular.
For additional information or high resolution photos, please contact Singelringen Agent for North America Linda Sherman.
Linda Sherman is a principal of the Courage Group. She has expertise in Single Life Lifestyle both in North America and in Japan where she was Representative Director for Coors and CEO for Club Med. Involved in empowerment of women for many years, Linda founded Women on Top in Japan.
###
Contact
Singelringen
Linda Sherman
310-614-3564
http://www.us.singelringen.com/

Contact
Multimedia
Singelringen History, Product, Celebrities, Single Life Authors, Customer Feedback and Singelringen as Gift