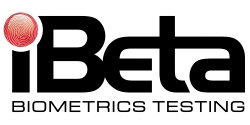 Denver, CO, March 28, 2017 --(
PR.com
)-- iBeta Quality Assurance, a leading full-service biometrics, software quality, security, and performance testing lab, recently completed a successful project for a mid-sized bank to evaluate the False Accept Rate (FAR), False Reject Rate (FRR), and Spoof False Accept Rate (SFAR) of several biometric subsystem vendor's products across multiple modalities. "Spoofing and liveness testing is an increasingly important part of any thorough evaluation of biometric technology as black hats look for new ways around improved biometrics-based security. The latest draft of NIST SP 800-63-3, Digital Identity Guidelines mentions that presentation attack detection is being considered as a mandatory requirement," said Dr. Kevin Wilson, Director of Biometrics at iBeta.
SFAR testing was informed by ISO/IEC 30107-1 standards in biometric presentation attack detection and are consistent with other applicable standards and practices from the National Institute of Standards and Technology (NIST).
http://www.ibeta.com/our-software-quality-services/biometrics-testing/
Contact Curt Dusing (CDusing@iBeta.com, 303-627-1110 x222) for more information about this project and iBeta's leading biometric testing and certification services.
About iBeta
Founded in 1999 and located in metro Denver, Colorado, iBeta Quality Assurance specializes in "QA on Demand" for software: manual and automated functionality, compatibility, accessibility, security, and load/performance testing as well as code review, test plan engineering, biometrics certifications, biometric system testing, and more, for websites, mobile apps, desktop/server applications, set-top boxes, and other platforms, with no subscriptions, retainers, or other long-term contracts. All work is "Made in America" and conducted in our own secure building by highly-trained and experienced testing staff. iBeta is the trusted partner of companies across the U.S. and the world, from Fortune 500 firms to scrappy startup ventures that might one day be the next big thing.