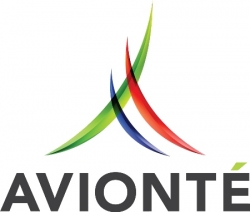 Eagan, MN, March 30, 2017 --(
PR.com
)-- Data Frenzy, a cloud based recruiting technology company providing job distribution, talent sourcing and recruitment marketing services to staffing firms, has expanded its integration with Avionté. The partnership enables clients with
recruitment automation software
to perform more in less time.
"I am so excited about this expanded partnership with Avionté," said Keith Duarte, Founder and President of Data Frenzy. "With a single sign on login in Avionté, clients can post open positions to job sites, source resumes and automatically upload selected candidates to Avionté. It's a powerful integration that I think pairs tremendously well with the Avionté solution and will be a great benefit for their staffing firm clients."
Data Frenzy's job posting application offers easy navigation to attract and engage more candidates. Unique from its competitors, Data Frenzy also offers pay-per-applicant and pay-per-post selections, allowing recruiters to avoid steep monthly job board charges. Its granular analytics make it possible to pilot new sources and objectively evaluate performance. Plus, Data Frenzy's optimized job description writing tool pulls data from roughly 50,000 job titles offering suggested content to improve visibility of job postings and drive more candidate applications.
Data Frenzy's direct database to database connection with nearly every major job board allows for intuitive, easy-to-use Boolean search functionality with the click of a button from Avionté. What's more, Data Frenzy allows for cultivating and placing passive candidates by giving Avionté users access to their historically indexed resumes. Data Frenzy clients place more candidates than their competitors simply by utilizing software that automates the sourcing process, and automatically indexes every resume viewed by anyone in the organization. With one click, a candidate is uploaded into Avionté.
"This expanded partnership with Data Frenzy will be a huge benefit to our clients and I am thrilled to have them as an integration partner," said Bill Brakeman, Director of Alliances. "Users now have more resources than ever before to find superior candidates."
The enhanced Data Frenzy integration capabilities are available in the 16.2.2 release and are currently available to all Avionté clients.
About Avionté
With over 10 years dedicated to the
staffing software
industry, Avionté offers front and back office enterprise software with a strong focus on service and retention. Avionté now provides solutions to 450 clients and over 14,000 users.
About Data Frenzy
Founded in 1996,
Data Frenzy
manages job distribution and candidate sourcing for the global leader in staffing as well as smaller, local staffing firms. Learn more at www.DataFrenzy.com.