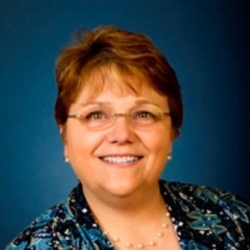 Buffalo, NY, April 06, 2017 --(
PR.com
)-- Clinical Support Services Inc. (CSS), an industry leader in the delivery of Medication Therapy Management (MTM) software and services, announced the addition of Leslie Lotano-Saba as Chief Operating Officer. In this role, Leslie provides operational and strategic leadership, manages day to day operations and leads innovative product development initiatives.
Leslie brings more than 30 years of managed care and clinical leadership to CSS. She joined CSS after 8 years with Amerigroup as Senior Vice President of Pharmacy and 2 years with Anthem as Vice President of Pharmacy for the Government Division. While at Amerigroup/Anthem, Leslie delivered many transformational programs to the volatile Medicaid environment, setting many standards still employed today. Previous experience includes leadership at New Jersey's largest Medicaid managed health care organization, Horizon NJ Health, a wholly-owned subsidiary of Horizon Blue Cross Blue Shield of New Jersey, where she served in a similar role.
CSS has embarked on an aggressive growth strategy, adding other high profile leaders to round out their leadership team. Jacob Woodward, former Vice President on the Digital Products team at First Niagara Bank now serves as Vice President of Product Development. Linda Schultz, former Staff Vice President of Clinical Pharmacy in Anthem's Government Business Division, joined the team as Vice President of Client Services.
"I am excited about the recent additions to our leadership team," said James Notaro, CSS Founder and President. "We are confident that these additions will enable us to further accelerate our growth and market success. We've been able to assemble a real dream team, that brings together the perfect combination of healthcare and technology experience."
About Clinical Support Services, Inc.
CSS is a market leading Medication Therapy Management (MTM) company based in Buffalo, NY. We focus on supporting health plans, ACOs, and employers in the achievement of medication therapy improvement, resulting in significant improvement in quality and clinical outcomes. Founded by pharmacists and technologists and staffed by experienced clinicians, software developers and operations/project management personnel, CSS develops innovative and proprietary technology tools that provide various sectors of the healthcare industry with opportunities to improve patient care, while obtaining a demonstrated savings in time and cost. We offer our software and services to health plans, providers, ACOs and employers across the country.