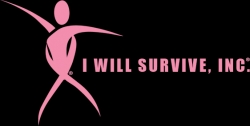 Atlanta, GA, April 06, 2017 --(
PR.com
)-- Heard about the critical work that I Will Survive, Inc. conducts? They are approaching their 7th year of serving greater Atlanta area and putting on an annual charity event to raise over $10,000 for their programs on Thursday, April 6, 2017 at the exquisite Callanwolde Fine Arts Center from 6:30pm to 9:30pm. Amazing local fashion designers, prevention education information, breast cancer resources, guest speakers, incredible live music, a silent auction, dinner with Zest Atlanta, complimentary valet, and drinks are included. Sponsors include the Fulton DeKalb Hospital Authority, Peach State Health Plan, I Care Atlanta, Unified Tech, Inc., Nationwide Solutions, Inc. and more. Gift bag sponsors include Macy's, Nekola Essentials, Livi Rae Lingerie, Blue Med Center, Beach Life Experience and more.
Silent Auction items include The Macallan Rare Cask, Cutty Sark Tam O'Shanter, Jack Daniels Sinatra Select, Sundestinations South African Safari's, Tessa Marie Studio Sessions, Vixen Vodka Gift Basket, Marcel Luxury Dining Experience, Brighton, Steve Hightower Hair Salon and Day Spa Gift Basket, Atlanta Falcons autographed memorabilia, Designer Sunglasses, Body Massages, Luxury Hotel Stays, and more.
Award-winning Actress, Film Producer and Director, Tangi Miller, is the Host for the evening! Dr. Hadiyah-Nicole Green, Dr. Diana Woodruff, and Brenda Cobb are special Guest Speakers for the event. They will share their incredible stories and impact in the ommunity on health. Recording Artist, Angelina Sherie is the featured artist for the event. Renee Knorr, international model and fashion guru, will host the fashion show portion of the event with incredible local designers to include: Alex Holliman Farrier Ball Designer, A Tisket A Tasket Hat Designer, Jenne Dionne Fashion Designer, Serez Jewelry Designer, Wilbourn Exclusives, and Ascot Man. Additional fashion sponsors include: Paul Mitchel Midtown, Monat Global Hair Line, Beauty Marked Cosmetics, Traci Lynn Jewelry. Vendors: Rodan + Fields, Ivy League Extensions, A Tisket A Tasket and Serez Jewelry Designs.
Media Sponsors: Radio One, Dana Barrett Show, Olena TV, Urban Spice Magazine, Hers Magazine, and Dai Time Magazine. Media Inquiries: Email: Contact@IWillSurviveInc.org
The organization was founded in 2010 by military combat veteran, Anisa Palmer, who lost her mother to breast cancer. We provide economic support, prevention education, and health & wellness services to our community members affected by breast cancer.
Alarming facts: "One woman will die of breast cancer every 13 minutes in the U.S. and every 19 seconds, someone in the world is diagnosed with breast cancer." Your contribution helps us in our life saving programs as we continue to "support the fighters" who are diagnosed with breast cancer and spread prevention tips and education to the communities. A man's lifetime risk of breast cancer is about 1 in 1,000.
Please reach the Executive Director, Anisa Palmer, for additional information if needed at Anisa.Palmer@IWillSurviveInc.org and be sure to visit us on the web and like our facebook page, connect with us on instagram, and follow us on twitter. #aNightofFashion #IWillSurviveInc @IWillSurviveInc
They look forward to seeing you there and thank you for "supporting the fighters" of breast cancer.
More than 20 breast cancer survivors will benefit with economic support from this event directly. 100% of ticket sales benefit local "fighters" of breast cancer. Thank you for your support.