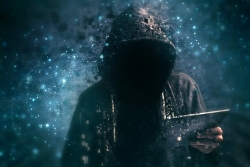 Atlanta, GA, April 14, 2017 --(
PR.com
)-- Airbnb, a peer-to-peer home rental platform, confirmed that a number of its user's accounts have been hacked. To lower suspicion and increase the likelihood of their bookings being approved, the hackers hijacked accounts from users with high approval ratings and positive reviews from other platform participants. The hacking has resulted in a flurry of criminal activities and a number of hosts have confirmed that their homes have been burglarized.
One Airbnb account holder in the UK, reported that £3,000 was charged to her account for fraudulent bookings. The scammers booked six nights only to be thrown out by the horrified homeowners once they were informed of the scam. The hacking victim told the U.K. Daily Mail that she is sharing her story because she's afraid that other Airbnb users could be at risk.
Trust Stamp
, an Atlanta Tech Village-based, and National Association of Realtors ® backed, FinTech enterprise provides identity assurance for online transactions through the use of facial biometrics and proprietary artificial intelligence.
Trust Stamp CEO, Andrew Gowasack said of the hacking: "In a market that depend on trust between strangers, it is critical to verify identity at the time of the transaction. That is not achieved by traditional usernames, passwords and security questions that are frequently phished or social-engineered and Trust Stamp can be used for every Airbnb, P2P and Shared Economy transaction for less than the cost of a cup of coffee."
The Airbnb hacking is yet another scandal for the peer-to-peer (P2P) market. Just last week, 8,206 current Uber drivers in the city of Boston failed background checks. In addition to driving related crimes, it was discovered that hundreds of drivers were disqualified for violent or sexual offenses.
Gowasack went on to state: "Our proprietary facial-biometric authentication AI verifies that a live person is in front of the camera and then matches a "secure selfie" with government issued photo-ID and online images to verify identity. Thereafter the "secure selfie" replaces the need for a password."
Trust Stamp Board Chair, Gareth Genner, said "Fingerprint systems are easily hacked and have other challenges. For example, 5.6 million fingerprints were stolen from the U.S. Government Office of Personnel Management and are in the hands of hackers. Equally many facial biometric solutions are flawed as they are easily fooled by videos, photographs or even 3D printed masks. Our patented systems utilize multi-layer proof-of-life technology to identify fraudsters and ensure that only the account owner can gain access."
For corporate information:
https://truststamp.us/
To contact Trust Stamp for information:
Cell phone: (404)-913-6875
Email: agowasack@truststamp.net