Retirement Expert, Rick Maraj, to Release His 1st Book Titled "Building a Better Retirement"
Rick Maraj, Retirement expert and President of The Retire Advisory Group, can now add author to his growing list of accomplishments. His book, "Building A Better Retirement" will be the go to resource for those looking to retire successfully.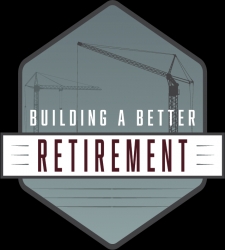 Sarasota, FL, April 26, 2017 --(
PR.com
)-- Retirement expert, Rick Maraj, has released his long awaited book titled, "Building A Better Retirement." In his book, Rick tackles the many concerns investors face in the quest for proper, comprehensive financial planning. Information regarding taxes, income planning, social security, insurance and asset preservation are among some of the topics that are examined. Rick says, He has been working on this book for the last 2 years and it is near and dear to his heart. He discusses personal stories with clients that most investors can relate to as they try to navigate the retirement landscape. The book is an "easy" read and Rick promises everyone that they will end the book with countless strategies and solutions to better help them plan for a successful retirement. Some readers have said that it was truly the first time they were able to grasp the concepts behind some of the more confusing topics out there because the subject matter was presented in such an easy to understand way. Rick is currently working on his next project that will examine the importance of proper tax and estate planning.