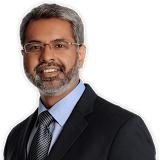 Spring, TX, May 02, 2017 --(
PR.com
)-- According to a study in Institute of Medicine of The National Academies, "100 million Americans age 20 years and over report that they have had a problem with chronic pain." A similar study showed the effects on the "quality of life" of those suffering with chronic pain,
· 45 million (59%) reported an impact in their overall enjoyment of life
· 59 million (77%) reported feeling depressed
· 53.50 million (70%) said they have trouble concentrating
· 56.60 million (74%) said their energy level is impacted by their pain
· 65.60 million (86%) reported an inability to sleep well
The same study estimates that the total annual incremental cost of health care due to pain ranges from $560 billion to $635 billion in the United States, which combines the medical costs of pain care and the economic costs related to disability days and lost wages and productivity.
Another review, conducted by the National Center for Complementary and Integrative Health, published in the journal Mayo Clinic Proceedings states, "Painful conditions are the most common reasons why American adults use complementary health approaches, on which they spend more than $30 billion yearly. About 40 million American adults experience severe pain in any given year, and they spend more than $14 billion out-of-pocket on complementary approaches to manage such painful conditions as back pain, neck pain, and arthritis."
For neurosurgeon Dr. Salman Baig who has authored 26 peer-reviewed articles and book chapters and presented at over 17 national and international conferences of neurosurgical societies and associations there is nothing more important than the 'quality of life' of those suffering from chronic neck and back pain. In his neurosurgery hospital and practice in The Woodlands, Houston he has incorporated medical innovations such as robotic spine surgery to automate aspects of spinal surgery and treats patients with spinal brain tumors, aneurysms and headaches.
While advancements in the field of spinal surgery had improved patient outcomes Dr. Baig observed that 1 out of every 12 patients ultimately required surgery but for others, medications may not completely relieve pain and can produce unwanted side effects.
Dr. Baig designed a comprehensive managed care system for his patients using non-surgical and non-drug approaches to help manage pain and found positive outcomes.
Driven by a passion to make it accessible to millions of American who suffer from chronic pain led to the development of "Relief Express," a membership-based comprehensive wellness center with the aim to make Pain Management and Weight Loss convenient and affordable and educate individuals about health and wellness.
Relief Express, atmosphere and amenities are upscale, the center is inviting, relaxing and affordable – and, it brings a much needed service to the community and a great place for community members to get to know each other.
After much requests Relief Express open doors on its 2nd location in Vintage Marketplace located in Spring to offer the community affordable Pain Management and Weight Loss wellness plans, in a state-of-the-art 3,500 square-foot center equipped with the latest technologies in Whole Body Cryotheraphy, Laser, Infrashape Horizontal Bike, Compression Sleeves, Lava Steam all aiding in pain recovery, enhanced performance and overall health.
"This is just something we can do to help the community, in our journey to bring 'relief for the masses' and are trying to do our part and if we can get people to live a pain free life, you are one step closer to strengthening your family and community," said Dr. Salman Baig, founder of Relief Express.
To learn more visit www.reliefexpress.com. Dr. Salman Baig is available by appointment, phone (713) 473-5433 or email baig@reliefexpress.com.
Relief Express
10857 Kuykendahl Rd, Suite 120
The Woodlands, TX 77382
Tel: (713) 473-5433
Media Contact:
Dr. Salman Baig
10857 Kuykendahl Rd, Suite 120
The Woodlands, TX 77382
Tel: (713) 473-5433