New Hosting Provider to Speak Out Against Hidden Fees and Conditions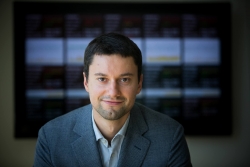 Vilnius, Lithuania, May 04, 2017 --(
PR.com
)-- A leading Lithuanian hosting provider has launched a new global division named Hostens. The company said the new division is a part of a strategic direction to offer an affordable and high-quality hosting service to the global market. With a focus on individuals as well as small businesses, Hostens aims to provide not only the best prices but totally clear and simple hosting packages without any hidden conditions.
"In response to the market, we have decided not to mislead our customers with 'unlimited offers', 'unlimited storage', 'unmetered bandwidth', 'free domain', and similar things used for marketing purposes only," commented Arvydas Strausas, the CEO of Hostens.
According to Mrs. Strausas, in a very competitive market the companies have got used to manipulating customers by using such keywords as "free," "unmetered," "unlimited" excessively and irresponsibly. Despite the fact that there are many tips and tricks how to choose the right hosting provider on the Internet today, less experienced customers are not able to fully understand the offers they are provided with. Therefore, as clients are not fully informed, in the end, all this turns against them.
"We just want to make the lives of our customers simpler," sums up the CEO of Hostens. He notes that, according to various surveys, vast majority of people just do not read the additional terms when purchasing the product or service online. He says that this was the main reason to provide customers with clear and processed information before the "confirm" button is pressed. Mrs. Strausas also emphasizes that company's DNA and marketing is in line with these beliefs too, "We have decided to involve a fun, friendly, and smart character Hamster into our daily communication. Its main task is not only to inform about the best deals but also educate customers without using any formalities."
Besides simplicity and clarity, Hostens offers fast and reliable optical connections to all network exchange spots in Europe. In addition, the company owns its own data center, therefore Hostens can provide one of the best possible prices.
About Hostens:
Hostens is a division of Lithuanian company "Interneto Vizija" which was founded in 2003 and has quickly grown to serve more than 100,000 clients across Europe. Thanks to loyal customers and their referrals, company had become the largest web hosting provider in Lithuania by 2005. By combining affordable and scalable options with enterprise-level technology, Hostens is able to supply its customers with web hosting, VPS services, and domain registration.
Combining strong technical background of "Interneto Vizija," Hostens operates a geographically convenient data center located in Vilnius, Lithuania (the geographic midpoint of Europe). Moreover, Hostens data center is built and maintained according to TIER III international standard.
Contact
Hostens
Skaiste Kriksciunaite
37060301119
www.hostens.com

Contact