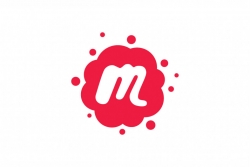 New York, NY, May 04, 2017 --(
PR.com
)-- Meetup, the leading tech platform for real life community, today announced the public launch of the Meetup skill for Amazon Alexa that enables Meetup members to ask Alexa for information about Meetup events and notifications.
"We are thrilled to be delivering to our customers the ability to quickly access Meetup notifications by just asking for them by voice," said Andrea Murphy, Community Engagement Manager. "Customers with Alexa devices can now easily stay on top of Meetup information that is directly relevant to them with minimal effort so that they don't miss something important."
"It's really cool that Meetup did this," said David Cuddihy, from Brooklyn, a regular user of Meetup and an occasional organizer. "I attend lots of Meetups and am always on the lookout for new events, and this gives me a way to avoid missing information and events that are of interest to me."
To build the Alexa skill, Meetup partnered with Witlingo, a McLean, VA-based Voice Solutions company that specializes in designing and deploying conversational far field voice interactions on services such as Amazon Alexa.
"Alexa is a great way for Meetup customers to stay informed and engaged," said Ahmed Bouzid, Founder and CEO of Witlingo. "Whether we are working, cooking, reading, or doing anything where we are immersed, being able to quickly ask, at the speed of thought, for information and receiving it immediately without breaking the immersed experience, is both a wonderful user experience and a way to enable us humans to do things that otherwise we would have had to put off until later - and usually, what we put off to later we end up not doing because we forget."
The Meetup skill for Alexa is available to anyone who is a Meetup member and has an Alexa device.
For more information, contact Meetup's Communications Director, Kristin Hodgson at kristin@meetup.com or Witlingo's Ahmed Bouzid at ahmed@witlingo.com
About Meetup
Meetup brings people together in thousands of cities to do more of what they want to do in life. It is organized around one simple idea: when we get together and do the things that matter to us, we're at our best. And that's what Meetup does. It brings people together to do, explore, teach and learn the things that help them come alive.
About Witlingo
Witlingo is a McLean, VA Software as a Service product company focused on enabling enterprises to deliver highly usable conversations on Far Field devices such as the Amazon Echo and Google Home