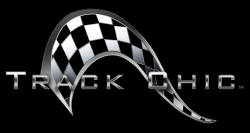 Atlanta, GA, February 10, 2008 --(
PR.com
)-- Track Chic, www.TrackChic.com, has partnered with Second Street Media, Inc.'s UPICKEM to provide a free internet NASCAR Auto Racing Challenge Fantasy Game at
TrackChic.autoracing.upickem.net/autoracing/registration/login.asp. The National Grand Prize is a Richard Petty Driving Experience for two plus $1,500 travel voucher.
Theresa Earnheart, President, Track Chic, says, "Partnering with UPICKEM offers enthusiastic race fans a chance to win National Prizes and enhance their racing experience at TrackChic.com. The inclusion of a fantasy racing game extends our offering of live race updates, real-time news, results, standings, calendars, driver bios, Women behind the Wheels features, videos at Track Chic TV, audio cast and photos for our female race fans."
Just pick the 10 drivers you think will finish 1st through 10th for each race and your top 15 races count as your overall score. If a player has not selected any drivers 15 minutes before the TV start time, the computer will automatically select last week's team for them (or the most picked drivers if this is the first week). A player can change his team each week, but if no changes are made the previous weeks team will be the default team. Drivers are awarded Fantasy Points depending on how they finish and the total Fantasy Points for all your drivers in the race becomes your Team Score.
Fans can join after the season has begun. They can compare their picks to VIP's, view how they are doing on leader boards and view expanded stats of their performance. Fans can form private groups of friends, family, co-workers, etc. and compare their picks to other in their private group.
Track Chic® is the worldwide social membership, shopping, charity and news network for enthusiastic female racing fans of NASCAR®, Formula 1®, NHRA®, INDY Racing League®, Champ Car®, IHRA®, SCCA ®, ARCA®, Dirt Track, Motorcycle, Karting, etc., that share their passion for Speed, Style and Sisterhood.
For additional information on the news that is the subject of this release, contact Theresa Earnheart or visit www.TrackChic.com/inquiries/press.asp.
###