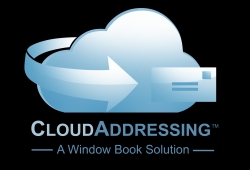 Cambridge, MA, May 16, 2017 --(
PR.com
)-- Window Book, Inc. (WBI), the leader in post-presort software solutions for 30 years, is pleased to announce the release of CloudAddressing, the first affordable, subscription-based SaaS (Software-as-a-Service) solution which simplifies the process of preparing, updating and submitting Mail.dat files of any size directly to PostalOne!®. With CloudAddressing, mailers seamlessly access a state-of-the-art CASS, NCOALink® and Presort engine with an easy-to-use, powerful interface, providing flexibility in an extremely affordable package. CloudAddressing automates mail processing from end-to-end, ensuring maximum postal discounts with minimum time and expense. In addition, CloudAddressing's online tutorials help ensure a smooth experience throughout the process.
Window Book, using Satori Software® address cleansing technology, can now deliver this disruptive solution to the industry. "CloudAddressing allows mailers of all sizes to work more efficiently, fuel growth, and embrace the future," says Jeff Peoples, CEO/Founder of Window Book, Inc. Peoples adds, "Clients have been asking for a true cloud-based, end-to-end solution. CloudAddressing is robust, yet intuitive and priced to fit any budget."
CloudAddressing will officially be released at this year's National Postal Forum in Baltimore (Booth 809).
About Window Book
Window Book has been helping clients improve their mailing and shipping operations to increase profits and reduce costs for almost three decades. The company continues to develop solutions which further automate post-presort operations at every stage, including editing and importing Mail.dat files, submitting them to PostalOne!, retrieving statements and managing Mailer Scorecards. For information, call 800-524-0380 or visit www.windowbook.com,
www.cloudaddressing.com
.