DBS Building Solutions 5th Janitorial Services Location in Pennsylvania
DBS Building Solutions Opens 5th Location.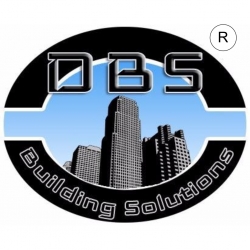 Newtown, PA, May 20, 2017 --(
PR.com
)-- DBS Building Solutions (
dbsbuildingsolutions.com/pa
), an industry leader in commercial cleaning services, has opened a new location serving eastern Pennsylvania.
Rapidly-growing, DBS covers five northeastern states. DBS is the official cleaning company of over 750 clients across Connecticut, Massachusetts, New Jersey, Rhode Island and Pennsylvania, totaling over two and a half million square feet of space. This wide and expanding range of clients shows the success thus far of the attention to detail and commitment to customer satisfaction that DBS espouses.
The company prides itself on quality and on customizing its services to meet all of the needs of its customers, offering basic janitorial and cleaning services and extending into other kinds of maintenance. The cleaning services offered by DBS include general facility upkeep, along with the cleaning of offices, schools, churches, health-care facilities, car dealerships, gyms, banks, and most other kinds of facilities and buildings. DBS also performs floor maintenance for the entire range of floor types, from vinyl to ceramic, and hardwood to concrete. Building maintenance is also offered, which can range from window and ventilation cleaning and painting, to light bulb replacement.
The company's commitment to quality extends throughout its methods of operation. Each cleaning crew is evaluated on the company's Quality Score Rating System, which tracks a crew's performance from one job to the next. The rating is based on client and internal feedback as well as retention rates.
Using these ratings to determine future assignments motivates crews to work well together, and sidelines those who fail to meet to company's standards.
DBS offers a proactive approach to customer satisfaction. Each DBS customer is given their own dedicated Operations Manager, whose job is to ensure work quality through regular visits and communication. Rather than wait for complaints to solve, the company sets out to prevent any problems that would undermine its commitment to quality service.
The differing cleaning and maintenance needs that cover the spectrum of commercial building types can be overwhelming, but DBS prides itself in offering expertise in every kind of facility, from adhering to industry practices for keeping healthcare facilities clear of bacteria and other potentially infectious materials, to bringing diligence and respect to the sensitive cleaning needs of places of worship.
In addition to its standard cleaning and maintenance services, DBS offers coverage of all maintenance related tasks, including snow removal, painting, and handyman work. DBS offers the convenience of providing a single, trusted source of all types of maintenance work, instead of having to contract it out to multiple companies.
With DBS, there are no long-term cleaning contracts necessary, as with many of its competitors. The monthly agreements that DBS offers are meant as proof that the company will not become complacent in its services, but will constantly have the incentive to exceed expectations.
The new location, in Newtown, will oversee operations extending to the following counties:
Northampton
Lehigh
Berks
Lancaster
Chester
Delaware
Montgomery
Bucks
DBS is fully bonded and insured, and relies on the experience of its thoroughly screened, professional team to provide the expert array of services it has gained a reputation for.
In an industry full of upstarts, DBS has worked to set itself apart by following a philosophy of internal oversight and accountability, and holding itself to standard higher than what is often expected. As DBS moves into Pennsylvania, it brings an operating philosophy that will quickly distinguish it from its competitors.
Contact
DBS Building Solutions
Nick Monaco
1-866-211-1288
dbsbuildingsolutions.com/pa

Contact